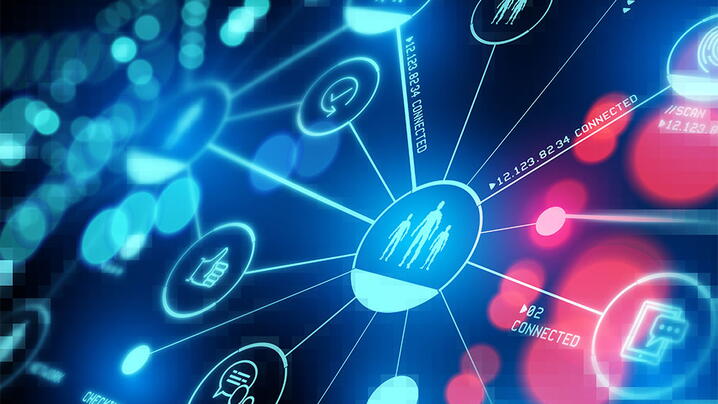 by Tom Miller, president, National Research Center, Inc., ICMA Strategic Partner
Despite the best intentions to act on your community survey results, those conclusions and recommendations don't always make it directly from the research report to the gavel or ballot.
National Research Center (NRC) conducts public opinion surveys for local governments and hopes that local leaders will do something substantive with the findings. So, to help you take advantage of resident reconnaissance, we have gathered examples describing how jurisdictions can use resident opinion—or any data—to improve quality of community life. Strong initiatives for community improvement are not simply built on new resources that might come from tax or fee increases.
With the survey done and the results considered, these Six E's of Action are next-step strategies that can make local government initiatives successful.
1. Envision
Use the data to plan. Make a strategic plan, land use or comprehensive plan. Connect the data to an employee plan. Pearland, Texas, used its survey results—showing a need for improved mobility—to identify key areas for strategic transportation planning.
2. Engage
Engagement comes in two essential forms: interaction with individuals or partnerships with groups. Data can help connect a local government with different organizations, various departments, and with residents. Partnerships with the private sector, school districts, or resident advocacy groups are strong candidates for improving community. Hamilton, Ohio, partnered with Marriott to finance a hotel that anchored the river walk and effectively strengthened economic development, which residents had previously felt was flagging.
3. Educate
Sometimes marketing and communication are needed to improve the brand or change common misconceptions about the community or local services. In Greeley, Colorado, residents felt that the image of their hometown was ragged. City council established a successful marketing campaign to improve not only resident perspectives about their city, but also the overall reputation of Greeley, statewide.
4. Earmark
Earmarking refers to changing the budget. Rather than acting reflexively to newly imposed pressures, local governments can align budget decisions with resident priorities. In Pocatello, Idaho, residents made a case to city council that the local animal shelter was not habitable, even for the most decrepit mongrel. The city added a question on its citizen survey, and more than 85 percent of respondents indicated support for an improved facility for strays. Within a year, and by more than the 66 percent minimum vote required by law, residents approved a bond issue of $2.8 million and the facility was built.
5. Enact
One of the greatest strengths of local government is its ability to shape communities using policies and laws. "Enact" refers to such policy changes as those that modify land use zoning, improve recycling, and add or remove regulatory requirements. In Boulder, Colorado, where affordable housing is known to be rare, city council approved an ordinance to permit accessory dwelling units (ADUs), small additions to homes in residential neighborhoods where tenants are allowed to live.
6. Evaluate
Typically, planned evaluation can help determine the wisdom of changes made in the service of the other five E's. Establishing performance measures and targets for tracking progress toward goals hinges on planning and conducting periodic evaluations. In Decatur, Georgia, part of performance tracking includes data from community surveys, as well as traditional measures of government output, all integrated into one annual report.
For Example 
Suppose the latest resident survey results indicate a need to improve community inclusivity. An example strategy using the Six E's of Action may look something like this:
Envision
Develop a two-year community engagement plan.
Earmark
Provide seed money and other resources to community-based organizations for cultural heritage festivals and events.
Educate
Identify communication strategies to celebrate important days in history for diverse community groups.
Engage
Work with trusted faith-based groups serving minority communities to recognize important dates.
Establish methods to communicate regularly and build rapport with diverse neighborhoods.
Enact
Require translation at governing officials meetings for Spanish and specified Asian languages.
Require diverse representation in all community boards.
Evaluate
Survey program participants.
Track resident opinion on community diversity and openness.
Taking action on community survey results shows residents that their government is listening to them and making decisions in their best interest. You can build upon these six action strategies and the examples that resonate most for your own community to develop lasting initiatives that are backed by solid data.
NRC is a proud ICMA Presidential Preferred Strategic Partner and participating in the 2019 ICMA Regional Conferences.