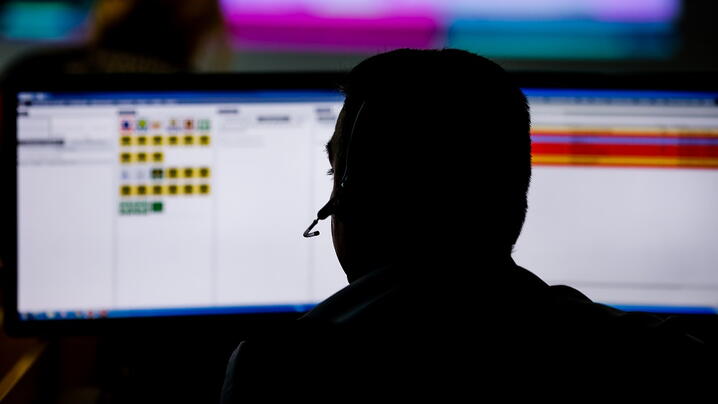 COVID-19 has fundamentally shifted the way local governments have approached service delivery, likely creating impacts that will endure long after we have administered the last vaccine. The financial strain and quick adaptation required of local governments over the past year has managers asking themselves if a person sitting at a desk in town hall is really the best use of limited resources. As we reconsider how to best deliver services moving forward, local governments are strongly considering interlocal or mutual aid agreements, direct outsourcing to private entities, and public private partnerships (P3s).
ICMA has been assessing local government practices, experiences, and policies in alternative service delivery (ASD) for more than four decades. To get a better idea of how the pandemic has impacted service delivery, ICMA, with support from nxtMOVE, distributed an abbreviated survey via email to member CAOs in January 2021. A total of 422 local government representatives responded, representing populations ranging from under 5,000 to over 100,000.
An Area of Opportunity
The impacts of COVID-19 have created a situation ripe for innovation in local governments looking for opportunities to realize efficiencies while simultaneously meeting high customer service expectations. Fifty-five percent of survey respondents reported that they are facing medium to high levels of fiscal stress over the next 12 months. This fact, coupled with the 62 percent reporting they anticipated revenue to remain flat or decrease, has created headways into ASD in previously hesitant agencies.
With this survey, 46 percent indicated that the crises of the past year had increased their willingness to consider ASD options over the next three to five years. For those communities indicating a high level of fiscal stress (56 total), the willingness jumps to 67 percent.
Sixty-six percent of respondents indicated that they had explored at least one type of ASD approach over the past year, with a particular interest in intergovernmental agreements. The top five service areas in which respondents said they were exploring ASD options were fleet administration, building permit tracking and information services, building inspections, youth sports/recreation programs, and cybersecurity.
Those with established ASD partnerships were mostly satisfied with the level of operation. In the areas where ASD was most common—911/public dispatch, property tax assessment, and cybersecurity services—the vast majority (i.e., 80 percent or more) were satisfied. One survey respondent shared, "Having access to ASD contractors allows me to keep a well-qualified and well-paid staff while keeping the routine work cost effective."
Biggest Obstacles
Some of the common obstacles to expanding ASD cited by responding local governments included:
Complications in procurement imposed by limiting state regulation.
Organizational culture changes required from staff and resistance to change, especially from collective bargaining units.
Limited-service resources or partnership opportunities due to isolated geographic location.
Relationship or political tension between historically autonomous organizations.
Loss of control over the customer service experience.
Inability to adequately show or convince council and staff of long-term cost savings.
Despite the challenges, local government leaders will likely continue to explore ASD solutions to the increasingly complex problems facing our communities today, and ICMA will continue to spotlight examples, trends, and opportunities in this space.
Download the newly released Service Delivery Alternatives in the Age of COVID-19 Summary Report today to gain deeper insight into the results of this ICMA survey.  For additional resources, visit ICMA's Coronavirus Resource page.
New, Reduced Membership Dues
A new, reduced dues rate is available for CAOs/ACAOs, along with additional discounts for those in smaller communities, has been implemented. Learn more and be sure to join or renew today!