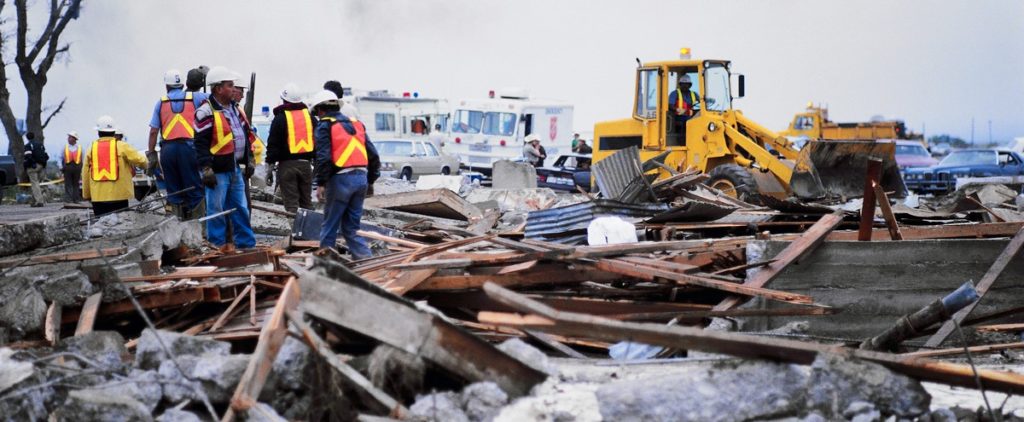 At Life, Well Run we make it our business to showcase the amazing work carried out by the men and women in local government on the front lines of issues facing their communities and regions each day. Their jobs are complex and often multifaceted – ranging across fields as diverse as public works, youth development, public safety, parks systems, economic development, even elder services and veterans advocacy (for a glimpse into the lives of some of these professionals check out these incredible Community Hero Profiles!).
At the heart of these communities are professional managers. City Managers, Town Administrators, County Executives, are just a few of the titles of those overseeing the day-to-day business of local governments. While not backed up by scientific data, over the years we have recognized that many effective managers tend to share a few common traits. They value partnerships and community engagement. They support their elected officials to turn plans and policies into tangible outcomes. They lead teams, oversee processes, celebrate success, and are often the last to call attention to themselves. They are the indispensable, yet too often unsung – perhaps sometimes completely unrecognized – heroes of local government.
But when disaster strikes – as we have seen over the past several weeks through Hurricanes Harvey, Irma, Jose and Maria – it has been the steady hand of professional managers, thrust into the spotlight and on the front lines, leading the way as their communities' face uncertainty and begin to recover from the aftermath. Each day, but especially during these times of immense personal and professional strain, we stand in awe of these individuals who work tirelessly to serve their communities – coordinating emergency response services, maintaining local government operations, providing open lines of communication, and doing all in their power to ensure the health and safety of their staff and citizens.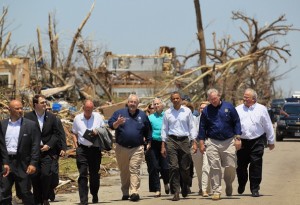 Across the country we have seen the incredible work of professional managers in preparing for and responding to crisis. Oftentimes it is the professional manager who rally's the resources and partners to bring hope in the face of destruction – as was the case in Greensburg, Kansas. After a tornado destroyed 95% of this community in 2007 City Administrator Steve Hewitt not only lead the charge to rebuild, but to completely re-envision a city that would become a model of sustainability and efficiency. Similarly, in 2011 when the City of Joplin, Missouri was faced with the costliest tornado in U.S. history, it was City Manager Mark Rohr leading the charge, coordinating resources, providing constant communication across local, state and federal agencies as well as private and nonprofit organizations. As a result of his leadership 85% of businesses and 76% of homes had been repaired by the end of 2012.
Extreme weather comes in many forms and the destructive and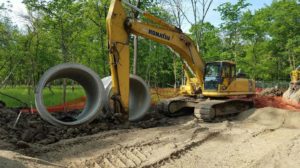 devastating impacts of massive flooding are ones that local governments know well. And they also know how to respond well. After a catastrophic flood at the base of the Rocky Mountains resulted in more than $25 million in damage the City of Longmont, Colorado didn't stop at repairs – they moved directly into a restoration project called Resilient St. Vrain. City Manager Harold Dominguez, along with Public Works and Natural Resources General Manager Dale Rademacher are credited for their quick and efficient work with FEMA and providing timely updates to the community and City Council to make this project an ongoing success. Further east in the Village of Niles, Illinois, local government took a stand against destructive flood waters after a 2008 storm overwhelmed local and regional sewer systems, causing $1.5 million in damage and prompting a federal disaster designation. Working with regional and federal partners, and led by now Village Manager Steve Vinezeano, the Village created a Stormwater Commission and robust Stormwater Relief Program that has resulted in the largest infrastructure project in the village's history.
Professional managers are experts at turning crisis into opportunity – as was the case in Charles City, Iowa. Faced with record flooding that caused significant damage to the riverfront City Administrator Tom Brownlow embraced an innovative idea – the development of a new riverfront park and kayak course! The project has been a huge success, boosting tourism and providing a unique recreational outlet for residents.
As with any major event – especially weather-related – communication is key, and a skill well-honed by professional managers. City Manager Sean Stegall demonstrated the power of communication during a two-day blizzard that battered the City of Elgin, Illinois. Taking to social media while riding along with snow crews throughout the night, City Manager Stegall provided constant updates and information to residents, urging safety and providing a glimpse into the workings of their local government.
Inevitably, communities across the country – especially those affected by recent Hurricanes Harvey, Irma, Jose and Maria – will continue to grapple with the preparation, impact and aftershock of extreme weather events. While there is little comfort in knowing that such an event is likely to occur, we do know that under the leadership and guidance of a professional manager, cities, towns and counties are in the best position to respond – and recover.