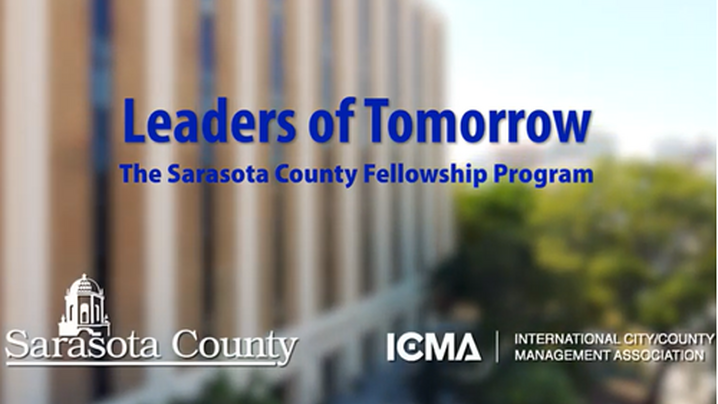 Have you thought about how important it is to advocate for the next generation of leaders in local government? If you are reading this, you probably know at least one person working in local government who has retired or will retire soon. Our industry is home to many experienced professionals, but when it's time for them to retire, who will replace them? As a city/county manager, it is crucial to think about succession planning in your organization. Without great employees, our communities will deteriorate, and we need to act now.
Education
It's important to educate our youth about local government, since it is typically not being taught in schools. Many young individuals are unaware of the amazing opportunities and benefits available in the field. It is our civic duty to help.
All grade levels—from elementary to graduate students—should be educated about local government. Curricula should be interactive and tailored to the age range to engage the students. One idea is to partner with schools in your area, as well as the school board, to create civic education or government days. These educational sessions allow for seeds to be planted and local government careers to be explored. High schools offer classes for social studies or economics and government where local government could be introduced. Another option can be to partner with local clubs, like the Boys & Girls Club, Big Brothers Big Sisters, or summer camps. Managers can also speak to college students majoring in public administration, finance, human resources, public policy, law, or even undecided majors.
Some topics to discuss with students:
What does local government do, and what forms of government exist?
What services does your city/county provide?
What is a city/county commission meeting and when are they typically held?
Who is the city or county manager for your municipality and what does he or she do?
What types of jobs can someone have in local government?
Collaborating and communicating with teachers, professors, academic advisors, career professionals, and university leadership is key as well. The more that they know, the more that they can educate their students and help advocate for local government. Supporting educators and staff in this effort will allow the collaboration to flourish. We need to provide opportunities for our students and teachers to become aware of our communities and the significant impact we have on them.
Creating Opportunities
Just as important as educating and advocating, it is vital to create opportunities for the next generation. Local governments should create entry-level and early career positions that provide the ability to learn. This exposure can allow young professionals to refine their skills and develop new ones. A great example is Sarasota County's trainee programs and apprenticeships. County programs are created for several career paths so new hires can come in with no experience, learn the skill/trade/job, and see career growth within a few months or years. One program is the Professional Engineer Development Program (PEDP)—a four-year engineer-in-training position providing graduate engineer experience in the field while participants seek to earn a professional engineer license. This program provides opportunities to work in Capital Projects, Public Works, Public Utilities, and Planning and Development Services departments, which allows participants to experience each department and discover their passion.
Targeting MPA students and graduate students pursuing interests in government or public policy is another great avenue to find next generation leaders. These students already have a passion for public service and opportunities need to be readily available for them.
Fellowship Program
Hosting an ICMA Fellow within your organization is a great start. The ICMA fellowship program allows young professionals to learn and grow in this profession. ICMA Fellows are able to work in various departments and gain insight into how each operate. They work on a variety of projects and serve as a valuable asset to the organization, which may result in a permanent position upon completion of the fellowship program. My fellowship experience with Sarasota County has allowed me to work on the Emergency Rental Assistance Program, the one cent surtax, and also assist in recruiting. This fellowship is one of a kind and encourages growth for a career in local government. Everyone has to get their start somewhere. Fellows have described the program as "empowering, immersive, and dynamic."
As Sarasota County Administrator Jonathan Lewis said,
"Local government matters. If we do not do our part to train and develop people across our entire organization to take people's positions when they retire and move on, then we are not doing our job."
---
JOIN ICMA TODAY!
ICMA provides the tools, resources and connections to help you become part of the international network of 13,000+ local government management professionals.