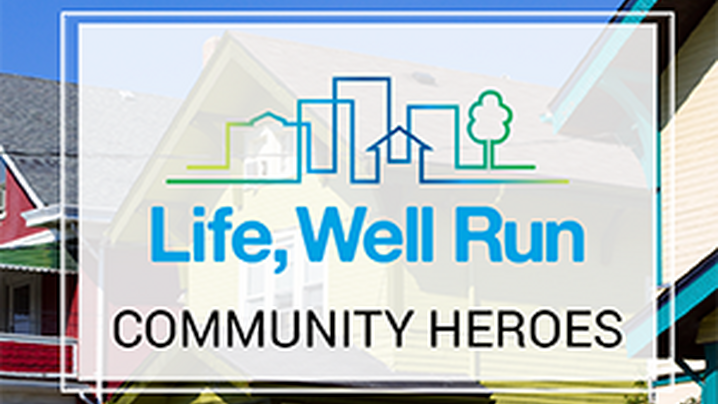 Life, Well Run is pleased to announce the 2017 Community Heroes who were nominated by their jurisdictions for modeling dedication to local government and serving residents.
Life, Well Run received a wonderful response to the call for Community Hero nominations that began in November 2016 with the support of ICMA-RC.  Managers sent in descriptions of their star performers—from public works to parks and recreation and everything in between. In one case, a city manager was nominated by his county.  Nominations concluded in January 2017 with entries from across the country including states such as Alabama, Colorado, Florida, Michigan, Minnesota, New York, Nevada, and Virginia. 
From that pool, Life, Well Run selected a group of Finalists and Heroes.  Both groups will receive a letter from ICMA Executive Director, Marc Ott, along with a certificate.  Heroes also will participate in video profiles that will be posted on lifewellrun.org and promoted through social channels
Heroes come from all roles in local government, from waste collector to assistant city manager, from police officer to the human resources director. They work with our youth, our elderly, our veterans, the less fortunate and serve residents in some of the most mundane tasks with creativity, efficiency and a smile on their face.
Hover over the gallery pictures below so see the names of our Heroes and where they work.  And click on the Hero Table 2017 to view the Hero, their jurisdiction and manager.
[See image gallery at lifewellrun.org]
Keep watching the Life, Well Run web site and social media channels (@lifewellrun) as we work to produce videos of the new cohort of Heroes.
Meanwhile, these are just some of the stand-out Community Hero descriptions taken from the nomination forms:
"provides a bridge between hallway complaints and action in city council"
"ambassador for the city"
"the best boss I ever had"
"takes care of those who can't take care of themselves"
"goes the extra mile"
These are some of the Community Hero actions described in the nominations:
raised funds
inspected car seats
arranged free haircuts
loaned personal money to the needy
built community partnerships
increased revenue
increased grants
made streets safer
maintained water and sewer services during crisis
coordinated holiday celebration
navigated regulatory maze
These are some off the characteristics and attitudes Community Heroes have:
self disciplined
dedicated
convener and change agent
phenomenon of energy
positive
warm
personable
generous
efficient
creative
tenacious
protective