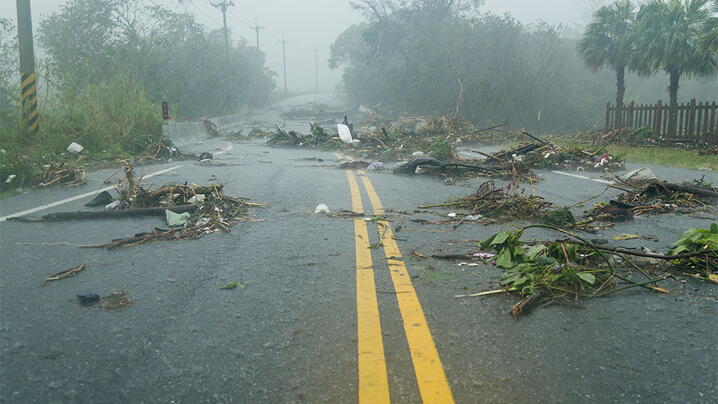 The retelling of stories of crisis management is a powerful tool for learning. When planning for the worst-case scenario, hearing from those who have lived through disaster can help to inform the decisions you make for your own preparedness.
One of the goals in producing the newest ICMA Leading Edge Research Report, "Leadership and Professional Local Government Managers: Before, During, and After a Crisis," was to help city and county managers make informed choices about crisis mitigation and recovery based on the positive outcomes and challenging lessons learned by those who managed crises from hurricanes to mass shootings.
Author Ron Carlee explains best in his introduction to the report:
The lessons shared by managers...provide an opportunity to learn from a diverse group of dedicated professionals who have been tested. They spoke openly and honestly. They shared their stories in a sincere effort to help their colleagues, who may one day face an event similar to their event. They all demonstrated humility. They expressed admiration for the employees of their cities and appreciation for their peers who provided either direct aid or moral support. They represent the values of city management and show how managers can rise to the occasion when extraordinary events occur. Their work is inspiring.
Below are a few snapshots of lessons learned from city and county managers, whose interviews are featured in the Leading Edge Research report.
Leadership During a Crisis
"Everyone in the organization is going to look to you to see how rattled, nervous, unsettled you are during an event. No matter how rattled and unsettled you are, you need to be cognizant and manage it. If you're going crazy and you're showing a lot of emotions, that is going to start bleeding into everyone else. I tried to be as calm and as pragmatic as I could to create that kind of atmosphere in the EOC and with our staff so we could do our best work." ~ Harold Dominguez, Longmont, Colorado
"There comes a time and place where you have to take a risk relative to your charge. You don't have the answers—but you have to make the decision, for example, to spend money even though you don't know if you have it or will be reimbursed. You must be focused on the mission and worry about the other stuff later." ~ Dan Paranick, Ventura, California
Managing Oneself
"I worked for about 36 hours until the assistant city manager, whose home had been flooded, had the peace of mind to say that we should go on shifts. Police and fire had done so, but the others had to catch up." ~ Rick Davis, Baytown, Texas
"I didn't sleep for two days. I had nowhere to go, but I got a message delivered to the fire department for me saying 'This is Christine, you don't know me, I live at this address and I happen to be in Arizona. Please go use my house.' I remember trudging up there in the pitch black. In a mountain town with no electricity, it is really black. I wore someone's big ol' muck boots and I found her house in the dark. She said where the key would be. I opened the house in the dark and laid down. That was after 48 hours and my head was swimming, just reeling. At that point you're so psyched up, you can't relax. It was still thundering and lightning. It was bizarre. It was different. I knew at that moment that I was exactly where I was supposed to be." ~ Victoria Simonsen, Lyons, Colorado
On Managing Staff Well-being
"I was concerned for employees dealing with victims, listening to heart-wrenching stories, wanting to help, but often could only offer an empathetic ear." ~ Jane Brautigam, Boulder, Colorado
"Before the flood, two teenagers were killed one weekend in our small town. It shook people up. And then there was the high school shooting in Santa Fe. We needed help coping with these events and the fire chief in Sugarland sent a team to help us." ~ Sereniah Breland, Alvin, Texas
This month's Leading Edge Monthly video offers suggestions for leading out, within, down, and up during a crisis. 
Want more stories of local government leaders overcoming crisis challenges? Download the Leading Edge Research Report!
Register for the ICMA Annual Conference
Join us September 17-21 in Columbus/Franklin County, Ohio for the 2022 ICMA Annual Conference.
JOIN ICMA TODAY!
ICMA provides the tools, resources and connections to help you become part of the international network of 13,000+ local government management professionals.