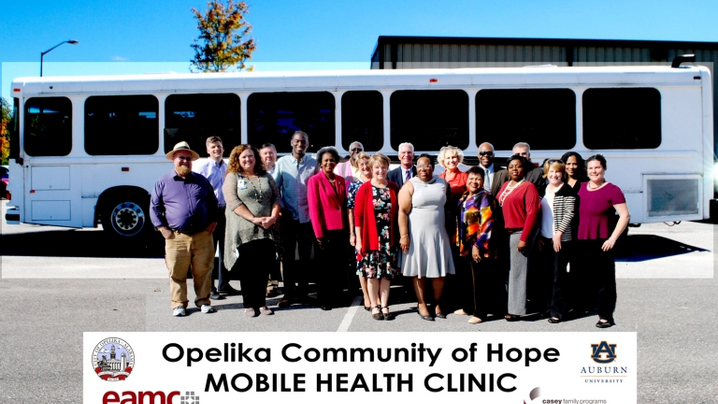 by Samantha Bullinger, Auburn University Student ICMA Chapter, Southeast Region
Local government leaders are at the forefront of identifying ways to support and implement innovation – whether it be a new policy or program, a new method for interacting with citizens, or a new approach to improve productivity within the workplace. Yet innovation in local government is not new and is enshrined in the U.S. Constitution. The idea of states serving as laboratories for "social and economic experiments without risk to the rest of the country" was established by the U.S. Supreme Court Case New State Ice Co. v. Liebmann in 1932. This can be seen on a smaller, yet even more diverse scale, with local experimentation and is needed to respond to the unique needs of each community. Innovation at the local level involves multiple sectors, nonprofits, churches, schools, and other government entities to both maximize citizen participation and identify optimal solutions. The ability to innovate (and the values behind it) lies at the heart of local democracy and problem solving, and at the core of quality communities.
A new project undertaken by the city of Opelika, Alabama, exemplifies the critical role innovation plays in solving local problems. Many families in the community have trouble accessing basic healthcare. Recognizing these needs, the city is developing the Opelika Neighborhood Mobile Wellness Clinic. This converted transit bus will cover necessary routes to service low-income neighborhoods and offer free healthcare to citizens. Opelika Mayor Gary Fuller described the impetus behind the project as "to help improve the wellness of our citizens, folks that maybe are reluctant to go see a physician or maybe don't have the transportation… this is offering a hand up and not a handout."

This project is a true partnership and example of innovation. It was first brought to the city's attention by the Casey Family Programs and Mobile Studio, a nonprofit focused on reducing the need for foster care. Thus far, the city has partnered with multiple stakeholders to obtain a bus and to reach its $200,000 fundraising goal:
First Transit, a private sector company, donated the bus.
The Opelika Housing Authority contributed $60,000, meeting 30% of the project's fundraising goal.
Opelika has engaged the public through the media (and social media) to recruit support from individuals and organizations and has reached over half of its fundraising goal.
East Alabama Medical Center and Auburn University Nursing students will staff the bus.
Innovative projects, such as the Opelika Neighborhood Mobile Wellness Clinic, create a reciprocal relationship that strengthens citizens' trust of local government. Equally important, by leveraging a network of partners to support low-income families, the city of Opelika is addressing a serious local challenge and enabling citizens to feel respected rather than marginalized.
New, Reduced Membership Dues
A new, reduced dues rate is available for CAOs/ACAOs, along with additional discounts for those in smaller communities, has been implemented. Learn more and be sure to join or renew today!