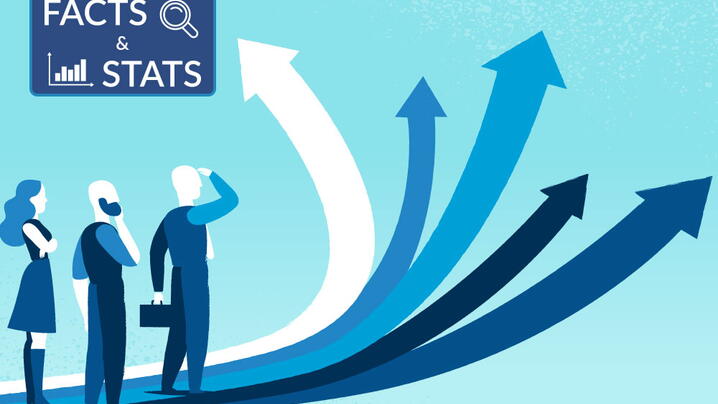 by Rebecca DeSantis, content and engagement coordinator, ICMA
As ICMA celebrates 95 years of the Code of Ethics, we reflect on how we develop and support ethical local government professionals as a core value in ICMA's mission to advance the profession of local government management. Since the development of our Code of Ethics in 1924, ICMA has built an extensive collection of advice on ethics issues, case studies, and model local government documents.
By partnering with Sacramento State University to dive deeper into our understanding of ethics policies at the local level, ICMA tracked the current status of ethics standards and policies, staffing, and training in local governments in the 2018 Ethics in Local Government Survey. This survey, distributed to ICMA member chief administrative officers to answer on behalf of their local governments, offers new insights into how local governments are building trust and ensuring ethical behavior.
Many of our members and their jurisdictions are working hard to incorporate ethics into all aspects of their work in local government. Here are some stats from our recent survey with highlights of a few communities influencing public trust with their day-to-day conduct.
Overall, 78% of responding local governments provide some form of ethics training to elected officials, staff, or board/commission members.
Snoqualmie, Washington, hired ICMA to conduct ethics training for the entire city workforce in November 2018. The training focused on elements of the city's code of conduct.
Because the commitment to ethics begins at the top, Mt. Pleasant, South Carolina, included ethics training for its leadership team at its annual retreat. This was the prelude to an initiative to review and update the city's ethics policies. This training was also provided by ICMA.
55% of responding local governments have an established process for reporting ethics issues.
Chesterfield County, Virginia, has a fully integrated an ethics, fraud, and whistleblowing program. The program is built on the foundation of a well-defined set of ethical standards and expectations for all employees and officials. To encourage reporting of potential ethical issues or outright fraud, complaints can be reported one of five ways: in person, by phone, by FAX, by mail, or online. Mechanisms are in place on all electronic reporting avenues to conceal the identity of the complainant.
48% of responding local governments incorporate ethics in the employee recruitment and selection process.
Hiring employees with strong ethical standards is part of the ethics ecosystem of Fort Collins, Colorado. The city's commitment to building an ethical organization is included in the job announcement, job descriptions, and interview questions. When the final selection is made, the city's expectations about its values is incorporated into the onboarding program.
Read more insights into the results of the 2018 Ethics Survey in the March 2019 edition of Local Government Review.
Keep the conversation about ethics going by joining us for a free webinar!
Ethics in Action-When It's Your Duty to Say "No" is part of the ICMA Coaching Program Webinar Series. Join us on April 10, 2019, 2-3:30PM ET, to disucss the most prevalent ethical issues, how to spot them, and when you need to say "no." Speakers include Martha Perego, director of Member Servces and Ethics, ICMA; Nick Finan, TCMA ethics chair, Texas City, Texas; and Bruce Messelt, county administrator, Chisago County, Minnesota. Register today!
New, Reduced Membership Dues
A new, reduced dues rate is available for CAOs/ACAOs, along with additional discounts for those in smaller communities, has been implemented. Learn more and be sure to join or renew today!