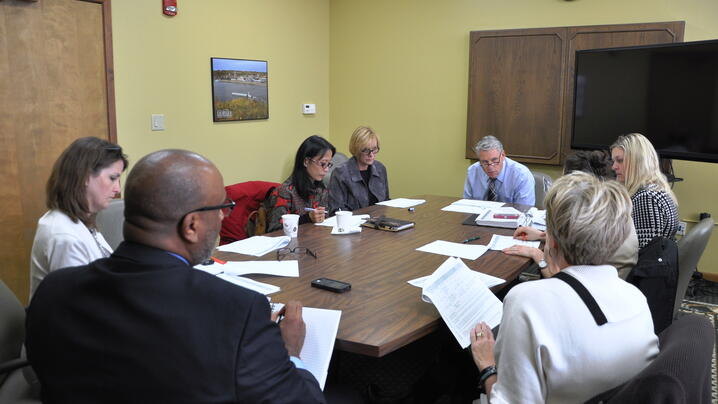 Handling any sort of crisis in your organization is hard, especially when it threatens to harm people or property, seriously interrupts operations, damages your reputation, and/or negatively impacts your organization.
While most people think of a crisis as a natural disaster like flooding or a hurricane, a crisis can actually come in many forms, such as
Confrontation
Organization misdeeds
Terrorist attack/man-made disaster
Technology disaster (cyber attack)
Malevolence
Workplace violence
Rumors
You could hurt your chances of recovery if you don't prepare your crisis communication strategies ahead of time. 
In the educational session, "How to Prepare for and Recover from Community Crisis," panelists Pamela Hylton, Assistant City Manager, City of Richmond City Heights, Richmond Heights, MO and Jerry Newfarmer, President and CEO, Management Partners, laid out a plan on how to preare and recover from community crisis. Here are their tips.
Develop a formal crisis communication plan
Although the best planning and preparation cannot eliminate forces beyond your control, a formal crisis communication plan can help guide your local government organization toward effective communication during a crisis.
Create a vulnerability audit
Identify a crisis communication team
Identify and train a spokesperson
Establish notification and monitoring systems
Identify and know your key stakeholders (public/media, etc.)
[Download Effective Crisis Communication]
Communicate with residents and business owners quickly, often, and in multiple ways
Traditional ways of communicating can quickly become disabled.
Facebook and Twitter posts are useful but can be overwhelmed by trolls.
Utilize robo-calling but need to get residents signed up prior to a crisis.
Encourage residents and business owners to register on your website to receive alerts via email or text.
[Read Tackling Wicked Problems Takes Resident Engagement]
Don't forget to keep your employees informed and make them feel safe
Keep an up-to-date after hours contact list for your employees.
Tell them what's happening.
They should not hear it on the news first.
Walk around.
Talk to them face-to-face.
Make sure an employee assistance program is available for your employees and encourage them to use the resources available.
Know the keys to coping
Manage the message – communication is basic.
Anticipate the reactions of key audiences.
Anticipate what's coming next in the crisis.
Pay attention to the consequences organizationally.
[How to Cope with Community Trauma]
Ensure that you have ways to access important City information from outside City Hall
Have a backup plan for paying bills and payroll.
Make sure network files are routinely backed up and stored off site.
Consider using cloud-based applications and know how to access them from remote computers.
Don't underestimate the power of social media
You cannot control or respond to everything that is being said about the crisis on social media.
You also cannot rely on social media alone to communicate your message.
Rumors became fact and livestreamers were everywhere.
Social media does not follow the rules of ethical journalism.
[Download the Social Media & Local Government Playbook] 
Remember that the City Manager Cannot Do Everything
A crisis is too big for one person to solve. Communicate with your staff.
Keep your ACM in the loop because you will need a break.
Take care of yourself physically and emotionally.
Seek help from EAP, clergy, and/or medical professionals.
Remember that your family is experiencing the crisis along with you.
Register for the ICMA Annual Conference
Join us September 17-21 in Columbus/Franklin County, Ohio for the 2022 ICMA Annual Conference.
JOIN ICMA TODAY!
ICMA provides the tools, resources and connections to help you become part of the international network of 13,000+ local government management professionals.