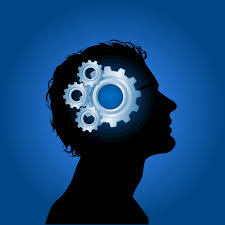 In The Rise of the Creative Class economist Richard Florida made the point that metropolitan areas can thrive by attracting and catering to the needs of their creative class.  Recently, a new "Innovations that Matter" report (a joint venture of D.C.-based global incubator 1776 and the U.S. Chamber of Commerce Foundation) explores how cities with a strong creative class, specifically  within the tech industry, are more willing to tap those individuals for civic innovation ideas to solve problems that plague the community.
The report, which studied 8 major cities (San Francisco, Washington, D.C., Chicago, New Orleans, Boston, Austin, New York, and Detroit), established a framework for fostering innovations that improve the lives of local residents.  Through research, the report identified 5 important ways for cities to advance the evolution of their innovation ecosystem:
Establish system connectivity. Cities should map the innovation network, bring key stakeholders together, strengthen the role of key players who can act as go-betweens, and promote awareness of successful projects and innovations.
Embrace the friction. Allow conflict and competition to flourish in the ecosystem as a necessary complement to collaboration, in order to create more effective and dynamic solutions.
Build the market. Open opportunities for start-ups to propose and create new solutions to existing needs of civic institutions through problem-focused challenges and programs to promote prototyping.
Turn the lights on. Partner with start-ups to construct datasets and create information that reveals what creative ventures are already happening within civic institutions.
Unlock hidden capital. Build mechanisms to better channel communities' existing wealth toward start-up activity.
Below are resources from the Knowledge Network and the Internet that describe innovations occurring in the 8 cities of the "Innovations that Matter" report:
What civic innovations have happened in your community this past year? What are you doing that other municipalities could learn from? Please share your civic innovations below.
Douglas Shontz
Knowledge Network Intern