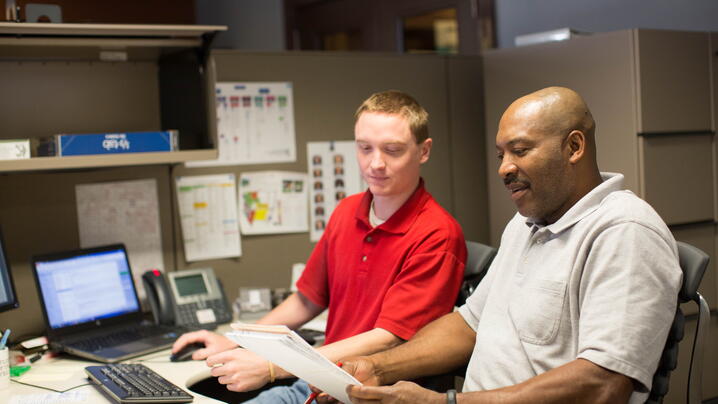 Employee engagement should be a top priority for public-sector executives who, by failing to build trust and develop their employees, are contributing to the problem of declining engagement among public-sector employees.  According to the latest Gallup report on state and local government workers' engagement, a median of only 29 percent of them are engaged at work. What's worse, 17 percent of public workers are "actively disengaged." They're "busy acting out their unhappiness," in Gallup's words, undermining the accomplishments of their engaged co-workers.
A variety of researchers have explored the issue of worker engagement, and while they have approached it in somewhat different ways, nearly all agree on a few key elements: The more engaged an employee is, the more proactive he or she is likely to be when approaching their work, willing to go the extra mile when serving a customer, creative in problem-solving, open to taking ownership over his or her job, likely to explore root causes when things go wrong, and encouraged to think strategically.
Here are three tips to actively engage your workforce:
Tip # 1: Hire the right people and place them in the right jobs/roles. The entire recruiting process is an opportunity to engage with future employees.  Make sure to include in job ads the reasons the position exists, the desired qualities of the ideal candidate ("an adventurer who embraces change and wants to make a difference," perhaps), and what the organization's mission is ("to improve the quality of life for our residents and build a strong, vibrant community"). A candidate who believes in an organization's mission and the importance of the position being sought is more likely to become engaged.
Tip #2: Provide Relevant Feedback in a Timely Manner.  Utilize an effective performance management/appraisal system. The process for setting goals, providing meaningful and timely feedback, and holding employees accountable is essential. There's no substitute for a well-designed and well-executed performance management process.
Tip #3: Offer Learning and Development Activities.  More than helping employees build the skills they need to do their jobs and increase their promotability, it also communicates the organization's values and its belief in a worker's potential.
Nurturing employee engagement should be woven into managers' own performance expectations, and they need to be able to execute on those expectations. It won't be easy to get that 29 percent statistic up to where it ought to be, but the payoff in performance will be worth the effort. Disengaged employees stay for what they get from the organization. Engaged workers stay for what they can give.
To learn more, register and attend my ICMA University workshop "Six Ways to Engineer Employee Engagement" being presented on Saturday, October 21st at the ICMA Annual Conference.
Related Resources:
New, Reduced Membership Dues
Beginning October 1, 2022: For memberships expiring on December 31 and for new members, a new, reduced dues rate is available. Learn more and be sure to join or renew today!