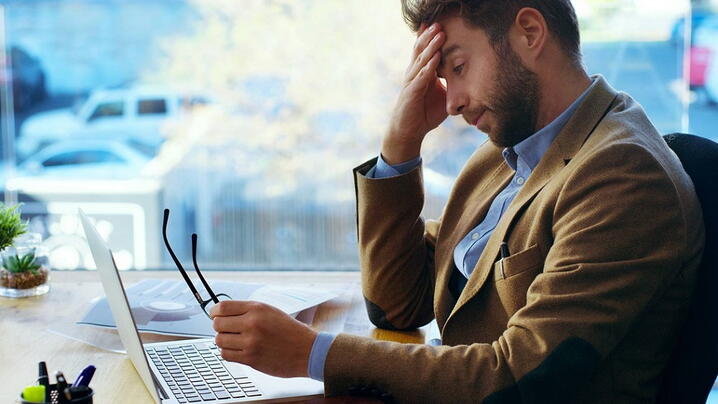 Sponsored Content Powered by CIGNA
To better understand and help Americans build resilience in the face of today's challenges, Cigna fielded a multi-arm national survey of 16,500 school-aged children, their parents, young adults, and working adults. Full-time government workers are significantly less likely than nongovernment workers nationally to:
Rate their relationships with their spouse, parents, extended family, and friends as good or better.
Say that their family and friendships are diverse.
Impacts on Government Workers
Less than two thirds of government workers have high resilience. They are significantly less likely than other full-time U.S. workers to rate their physical health and social life as very good or excellent.
Today, Government Workers Are Naturally Feeling the Impact of Major Stressors:
78% feel stressed due to COVID-19, and 69% are stressed by the current economic uncertainty.
58% say that having to homeschool their child/children due to COVID-19 causes them stress and anxiety in addition to the U.S. economy reopening (66%).
56% say the deaths of Black Americans are a top source of stress for government workers.
There Is a Business Cost to Low Employee Resilience. Less Resilient Workers Have:
Lower job satisfaction and higher likelihood for turnover.
Lower performance and professional ambition.
Weaker relationships and lack of community at work.
Lower feelings of self-worth and self-esteem.
Less ability to cope with the impact of COVID-19.
Employers Can Help Employees Strengthen Their Resilience
Give employees personal responsibility: Government workers who are given the chance to be held accountable and rise to the occasion are more likely to be resilient.
Facilitate transparent two-way communication: Workers who have frequent and proactive conversations at work with managers and leadership, including about difficult topics, have higher resilience.
Promote availability of access to resources and tools: Full-time workers who have access to resources such as Employee Resource Groups and paid parental leave, as well as resources that help manage COVID-19 stressors, are more likely to be resilient.
Balance the use of technology: Those workers who use various communications tools (i.e,, chat, video calls) the right amount, or even too often, are more resilient than those who don't use them frequently enough.
View the full Resilience Index, or learn more at cignaresilience.com