Browsing through a collection of performance management resources, I was attracted to this Performance Alignment Guide that essentially provides a roadmap for local governments as they move through the steps from community goal-setting to the implementation of a sound performance measurement/management system.
The Guide was created by the Johns Hopkins University Center for Government Excellence (GovEx) to help governments align outcomes, measures, activities, and resources within a performance management system.
As the Guide notes, "No two governments are the exact same, so aligning their performance management program is going to look different depending on where things stand in each organization. Use this step-by-step guide to link strategic priorities to measurable outcomes and the activities that drive progress along the way."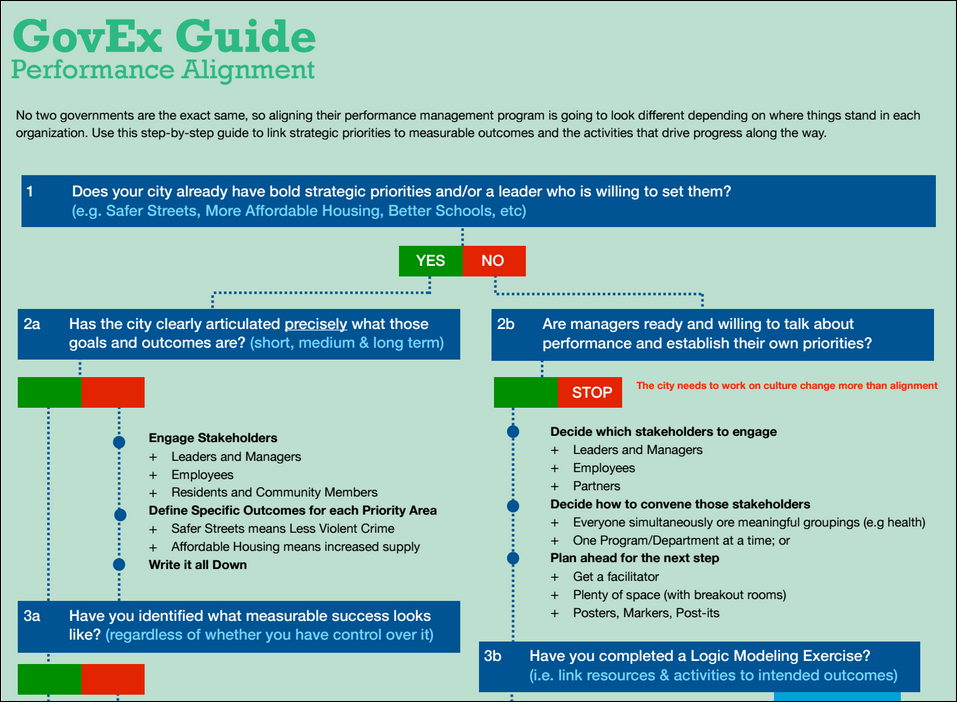 Click to see the entire infographic. The Center for Government Excellence also makes guidebooks available online.
See ICMA's additional resources on Performance Management.