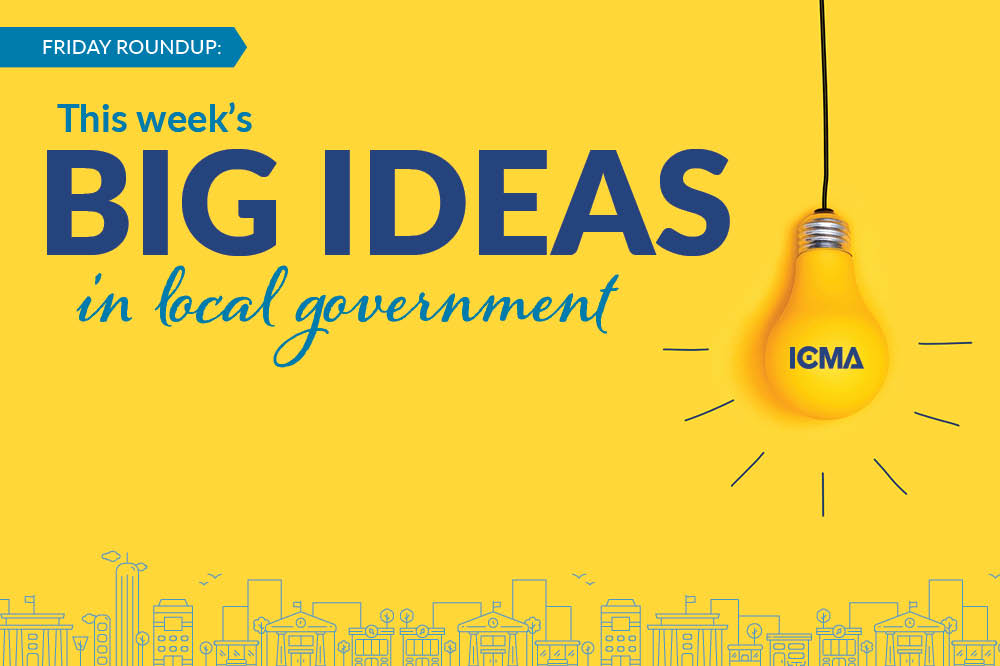 The Center for Digital Government announced its 3rd annual Government Experience Awards on September 17. As part of this week's big ideas in local government, here are several cities and counties with ICMA member managers that have been recognized for radically improving the experience of government and pushing the boundaries of how citizen services are delivered. For a full list of 2019 Government Experience Award Winners, visit govtech.com.
City Government: Project Experience Winners
Grand Rapids, Michigan, GR PayIt
Residents can pay for their water, waste services, property tax, parking tickets, and community development loans -- all with a single GR PayIt account. With GR PayIt, they decide when and how much to pay. Even better, the city only collects a processing fee for property tax payments. Water, refuse/waste services, and parking ticket payments have no processing fees.
>> Learn more
Richmond, Virginia, Automated Secure Alarm Protocol (ASAP)
Transmitting data electronically speeds up alarm notification delivery and reduces the number of phone calls and processing times at emergency response centers. It also eliminates human error and miscommunication between operators; all pertinent data goes directly to first responders within seconds. In areas where it is used, ASAP delivers alarm notification information from central stations directly to public safety answering points (PSAPs) via computer rather than by phone, eliminating the need for communication between monitoring center operators and 911 operators.
>> Learn More
Roseville, California, EngageRoseville
EngageRoseville was a 18-month community effort to involve residents, businesses, and others who have a stake in Roseville's quality of life in prioritizing city services and developing options to align service levels with revenues.
>> Learn More
Manchester Township, New Jersey, 911eye Emergency Streaming: On-Scene Live Video and Photo Streaming
"911eye," is an emergency video streaming service that will allow anyone with a smartphone to provide our police dispatchers with a live view of what they are seeing, in many cases before emergency responders are even mobilized.
>> Learn More
County Government: Project Experience Winners
Alameda County, California, Registrar of Voters Website Redesign
The county redesigned its website to ensure that it is fully accessible to people with disabilities. All the pages on the website meet W3C WAI's Web Content Accessibility Guidelines 2.1, Level AA conformance.
>> Check out the new website
Onslow County, North Carolina, Hurricane Florence Response
The county is praised for its 24/7 Citizen Phone Bank that is available during a crisis, the use of GIS to determine flood zones and road closures, consistent Facebook Live broadcasts to inform the community of any updates related to safety and weather, and sharing the rescue efforts with news crews when officials welcomed media into the Emergency Operations Center.
>> Learn More
Wyandotte County/Kansas City, Kansas, myWyco
Wyandotte County and Kansas City, Kansas, residents can renew their state of Kansas vehicle registration from the convenience of their smartphones with an enhancement launched to the myWyco mobile application. The Unified Government is among the first in the nation to combine state and local services into one convenient experience as it continues a push to offer convenient digital services to residents.
>> Learn More
Want to stay in the know about all things local government? Subscribe to the ICMA blog!