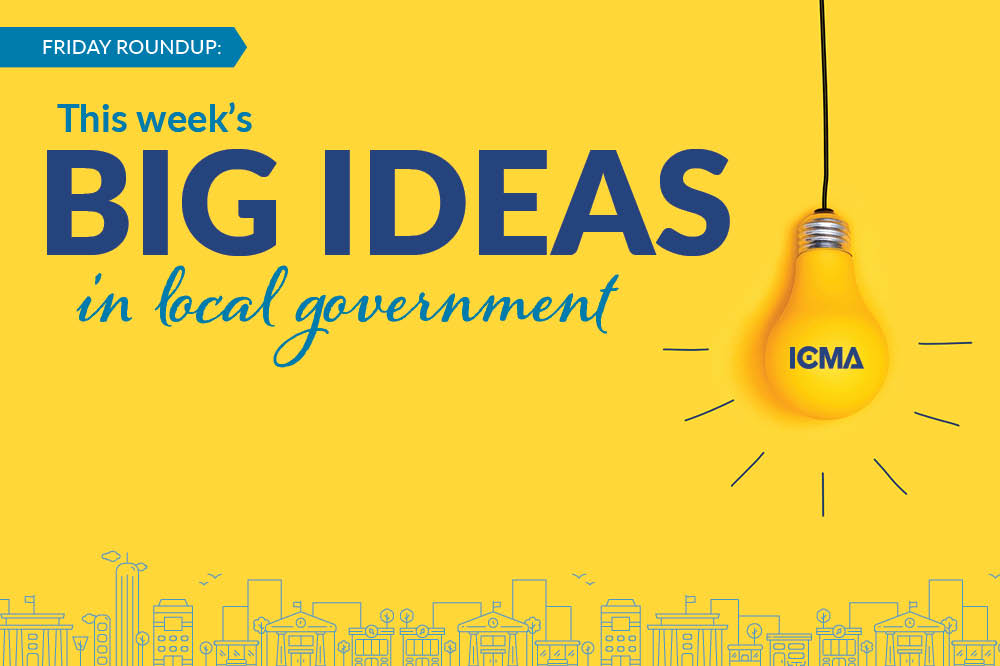 Local government is a busy place, with new innovations working to build stronger communities making news every week. Here are a few of the best ideas from local governments this week; to keep you up-to-date on the latest in city and county management!
This week's topic: Disaster Management
 
Wildfire Prevention Technology
Earlier this year, the Newsom Administration issued a request for innovative ideas - under the Wildfire Innovation Sprint executive order - to modernize the way the state contracts for development of technology systems. Out of 131 proposals, two innovators were selected to conduct what is known as a "proof of concept," which is a working model that will be initially tested on a small scale in the field. >> Read More
Houston Works Toward Data-Driven Disaster Response
In this month's installment of the Innovation of the Month series, we learn how researchers in Houston are developing resiliency plans around the area's Greens Bayou region; with the support of and feedback from the communities directly impacted during Hurricane Harvey in late 2017.  MetroLab's Executive Director Ben Levine spoke with Philip Bedient, director of the Severe Storm Prediction, Education and Evacuation from Disasters (SSPEED) Center at Rice University and Susan Rogers, associate professor and director of the Community Design Resource Center at the Hines College of Architecture and Design at the University of Houston. >> Read More
Puerto Rico Joint Recovery Office Launches Radio Program
FEMA's Puerto Rico Joint Recovery Office will broadcast its first radio program "Dando Palique" on Mix 107.7 FM, beginning Saturday, May 25 and will focus on the island's recovery efforts, emergency management, and preparedness. The program, airing Saturdays at 9 a.m., aims to educate the public on the importance of effective emergency management while highlighting the recovery process on the island – where we are now and where we are going. >> Read More
Want to stay in the know about all things local government? Subscribe to the ICMA blog!