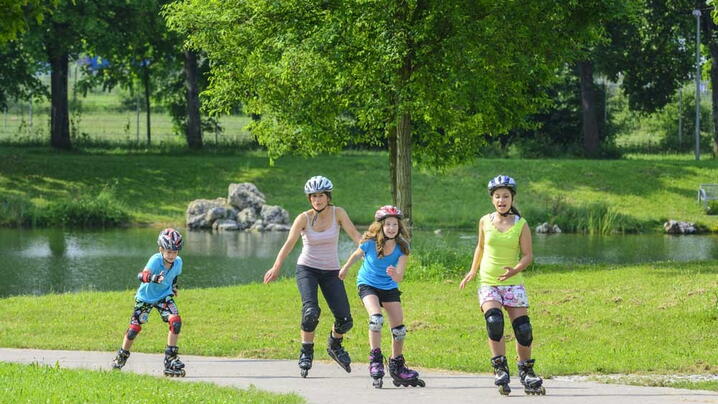 by Niles Anderegg, research and content development associate, ICMA
Summer is that time of year when people can be getting more sun and taking more vacations than during the cooler days of winter. For local governments, summer can present challenges that include making sure big events like July 4th go safely and smoothly, to day-to-day concerns like making sure the elderly have a place to get out of the heat or children have a safe playground. With this in mind, here are a few ICMA resources to help administrators handle summertime challenges.
1. Keeping Students Safe. Summer brings a lot of opportunities for kids to enjoy themselves. This blog post from 2018 includes information on how communities are making themselves more child-friendly and a checklist for playground safety to make sure children have a safe environment in public parks.
2. New Parade Safety Guide. Another aspect of summer is big events like the 4th of July, when communities need to plan for not only the event itself but also the safety of participants at these big events. This article from 2014 argues that local government should have parade safety plans to make sure they are prepared for any emergency.
3. Four Firework Safety Forethoughts. The big finale for most July 4th events is fireworks. Local governments must think ahead about how they keep their residents safe when fireworks are involved. In this blog post from 2013, ICMA outlined four things local governments should do ahead of the big fireworks show.
4. Risk and Opportunity at Public Pools. Summer is also the season where many local governments must maintain public pools. In this 2009 PM magazine article, the author shows how local government managers can incorporate risk management techniques when building, renovating, or maintaining swimming pools.
Related Content
Swimming Upstream. This article from 2016 looks at how one manager tried to define success when it came to working on a local swimming pool.
Mosquito Control. This document looks at both what communities and residents can do to control the local mosquito population.
A Fireworks Dilemma. This 2011 blog post looks at how many communities have dealt with issues related to fireworks, including both fireworks safety and if a fireworks display should be held at all due to adverse weather conditions.
New, Reduced Membership Dues
A new, reduced dues rate is available for CAOs/ACAOs, along with additional discounts for those in smaller communities, has been implemented. Learn more and be sure to join or renew today!