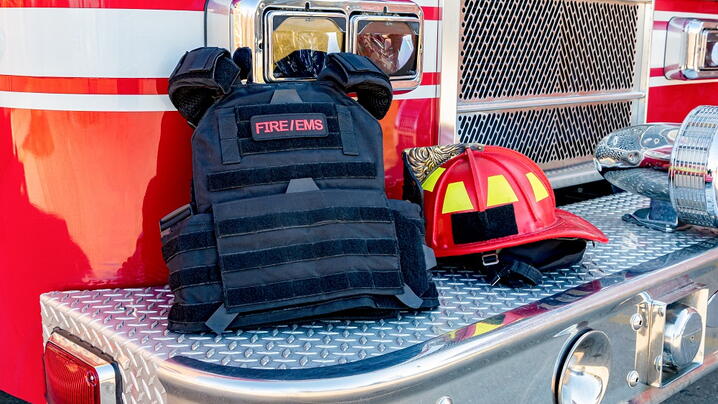 Anne Arundel County, Maryland, Fire Chief Trisha Wolford joined ICMA for a conversation on public safety; the role of fire chiefs and their connection with the community and local government leaders; and women in the profession:
The interview includes discussion of these topics:
Support and communication between a fire chief and city/county manager, regardless of the form of government. (3:57) 
Her public safety experience in three different locations in different forms of local government; the importance of understanding the community; and partnerships with neighboring jurisdictions. (7:30)
Fire safety beyond the "flashy side," including the political and financial implications of code compliance that requires collaboration with a city manager. (9:57)
Vaccination efforts. The Anne Arundel County Fire Department has vaccinated 2,500 public employees and is currently opening a mass vaccination site at Navy Stadium in Annapolis. (11:38)
Opioids. Anne Arundel's Safe Stations program that aims to reduce barriers to treatment for those struggling with drug addiction in a nonconfrontational, non-law enforcement interaction, ending with a definitive resource instead of the ER system. (13:56)
Women in firefighting, The county's mentoring program to help train and build strength ahead of the Candidate Physical Agility Test, and the long-term investment to hire, develop, and retain a quality and diverse workforce to which the city manager is committed. (18:30)
If challenges being female in public safety were self-imposed or external, and how becoming more comfortable with yourself and confident in your abilities is important for everyone. (28:27)
How city/county managers can work with their fire chief to understand the "why." (34:25)
---
Trisha Wolford is the scheduled keynote speaker at the Women in Fire Conference, August 2-7, 2021, Indianapolis, Indiana.