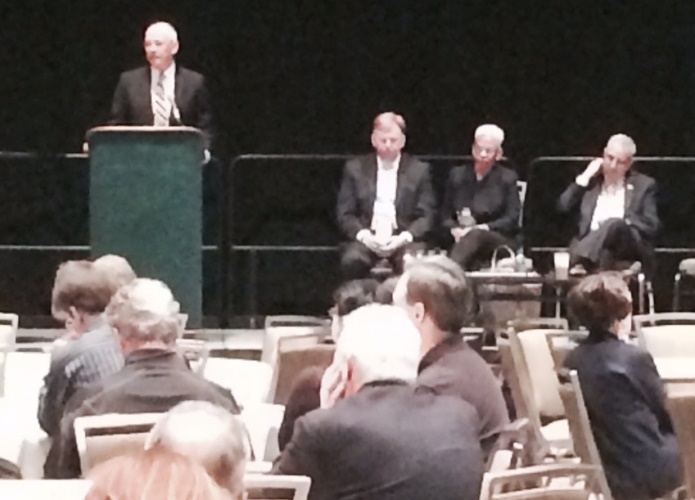 With so many amazing sessions to choose from, the Annual Business Meeting may not have been on the top of your list so here is a wrap up. Conference principle sponsor ICMA-RC covered the highlights of its year before ICMA Executive Director Bob O'Neill reviewed ICMA's financial and programmatic results for fiscal year 2015. The highlights included:
ICMA membership for the first time in history surpassed the 10,100 mark
Annual Conference in Charlotte had the highest member attendance in history to celebrate the 100th Anniversary with over 2,547 members attending.
In 2015 ICMA went full digital with its publications but remained committed to being the thought leader in local government leadership and management.
ICMA Insights was launched at the Charlotte Conference, providing a platform for communities to continue their commitment to performance management and comparative community benchmarking.
Restructured international programs to diversify ICMA footprint globally—and ICMA has been awarded a $47 million five year program in the Philippines
Change to new association management software was like a "root canal." Most of the issues are behind us but ICMA regrets the very painful transition.
Budgeted loss was $400,000 but actual loss was $270,397.
Strategic planning process was kicked off with the goal of high level summary in Kansas City.
A new executive director will be in place in time for the next conference.
The session wrapped up with a tribute to Bill Cassella, Jr., who died on September 6. He was a past executive director of the National Civic League from 1969 to 1985, leading through the period when the organization changed its name from the National Municipal League to the National Civic League to reflect its changing scope and mission.