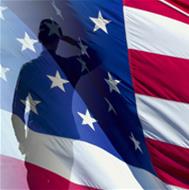 By Niles Anderegg, research and content development associate, ICMA
Local government gives veterans an opportunity to serve their community because the skills that individuals learn in the military can translate well to government jobs. ICMA has resources to help veterans make that transitions, such as hands-on programs for those still in the military as well as information on where veterans can best find work.
1. Veterans Employment. This page looks at the issue of veteran's employment and provides not only ICMA resources but also links to programs and organizations that are hiring veterans in their communities.
2. Filling the Void with Our Military Veterans and Retirees. This 2017 blog post suggests that military veterans can play a vital role for local governments that will soon be dealing with a wave of baby boomer retirements.
3. The Long Reach of Military Experience. In this PM magazine article from 2010, one local government manager details the way military experience has helped in his local government career.
4. The Local Government Community Supports Veterans. This 2016 article highlights communities that have helped veterans who are returning home with employment opportunities and other benefits.
5. Helping Veterans Helps Communities. This 2017 PM article focuses on the support that local governments can give veterans, primarily through the position of veterans service officer, and it encourages local government staff to learn what type of support veterans already have in their community.
To learn more about what ICMA has for veterans, check out our Veteran's Resources page and our Veterans topic area.