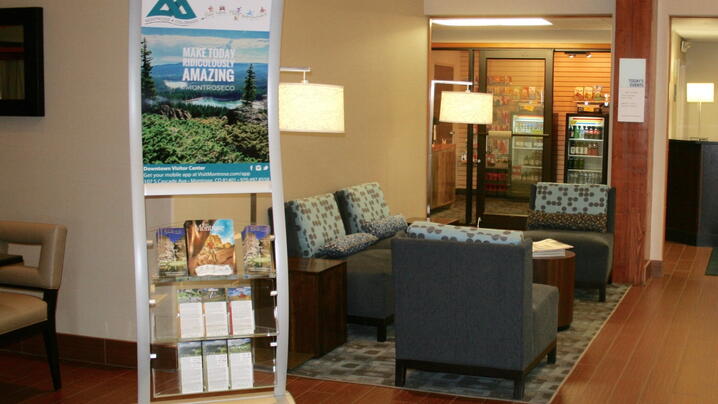 "You have 90 days to create a department for tourism and business." Deciding to take greater control of the city's economic development effort, the city council had given direction to the manager. He turned to me. Our eyes locked. "Sure thing boss," I muttered as I nodded. I knew what we had to do.
I didn't know we would deliver an accredited tourism program, or receive kudos from the director of the Colorado Tourism Office that "Montrose is now my model city for demonstrating how a community can build its tourism story from the ground up." How we did it has one essential secret – a team inspired by a healthy culture. But there's always more. Here are three of many lessons we learned: 
"Hear Ye, Hear Ye!"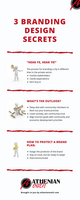 Good, bad, or indifferent those who live, work, and play in a place know it best. That's why I believe we should look to our own for advice. Whether you hire help or do-it-yourself, one thing is clear – don't do it in a vacuum.The process for branding a city is different than in the private sector. Getting it wrong can create gnarly problems. From the first, involve stakeholders, clarify expectations, and earn buy-in. Lots of it.
Take heed. This is not merely backside protection advice. In fact, bend backward to overdeliver. We can boost civic engagement by being attentive and receptive.
Don't allow anyone or any group to hamper the collaboration. Remember President Truman's observation that we can accomplish much if we don't care who gets the credit. But remember that people enjoy being acknowledged so recognize contributors appropriately and equitably. Keep in mind you are working for the good of the whole.
Member input shaped the direction of the new Montrose Office of Business and Tourism (MOBT). It resulted in a fun, clear, and inspired slogan – Stay Here. Play Everywhere. – that informed the logo. Most importantly, it captured our unique selling proposition and the foundational philosophy behind the brand.
Branding Design
Branding design is more than taglines and logos. It has to do with identity and personality and a vision of how you want to introduce your town to the world. As you decide on your brand promise, get clear on the reputation you want to build.
Host live and virtual meetings so people can express their view on promoting their special place. Explain what you're doing, why you're doing it, and what's in it for everyone. If it's not an afterthought, community development can live well with economic development.
Encourage being bold, having fun, and sharing all. Listen with empathy to reactions and comments. Show folks you value their time and thoughts. Capture it all. Curate the content quickly and let people know how they can get their hands on it.
After we reviewed the tapes and studied the report, we understood how the community wanted to welcome tourism and created complementary branding elements. For example, we slanted our economic development plan towards non-tethered workers and businesses in certain niches.
As we built on the message, MOBT marketing influenced developers to take note and commit to a 160-acre mixed-use business park for outdoor recreation product manufacturers and retailers.
How to Protect a Brand Plan
After the plan is approved, assign someone to be the protector of the brand. It's best if you have someone who already personifies desired brand characteristics.
Electeds, community leaders, and vocal residents can exert considerable influence over the process and end result. They often mean well, so hear them out. However…stay on course and work the plan. Be deliberate and focused, but keep an open mind and welcome opportunities that promise to improve the effort. This is a balancing act.
Set your communication plan in motion. Here, more is better, so be generous with your words and how you get them out. Make sure people are in the know by designing engagement touchpoints rich with relevant content. You'll be rewarded for being forthcoming and earn heaps of trust – a valuable commodity since this is the foundation for strong brands.
90 Days
Our team was in place and communicating with locals, visitors, and industry partners quickly. We fashioned our brand promise, supporting statements, and policies and procedures. We created the tourism and retail advisory committee and began constructing a state-of-the-art visitor center.
At the end of 90 days, city council received an 18-month strategic plan. Its swift approval aided our momentum as we shifted focus to the task of destination marketing. We chose not to hire a firm and relied on staff and stakeholders. Allow for a thorough discussion on why you should go it alone or get help. You are defining how your community sees itself and how you will position the message, so take your time.
In the end, this project was successful because it enjoyed the support of a skilled city council, the leadership of a first-rate manager, an engaged community, and an exemplary team.
Tourism can be much more than a spoke on the economic development wheel. Bringing about the MOBT has proven to be a good thing as the office works with the private sector to spark relocation and investment and residents to invite friends and relatives.
Learn More
ICMA is hosting a webinar, Branding Your Community for Economic Success, on October 17, 2019. Discover how building a brand for your community can pay dividends in tourism, business development, and resident engagement.
Rob Joseph is a certified destination management executive and an ICMA-CM candidate. He is the former assistant city manager and founding director of the office of business and tourism for the city of Montrose, Colorado, and can be reached at rob@athenianoath.com.
JOIN ICMA TODAY!
ICMA provides the tools, resources and connections to help you become part of the international network of 13,000+ local government management professionals.