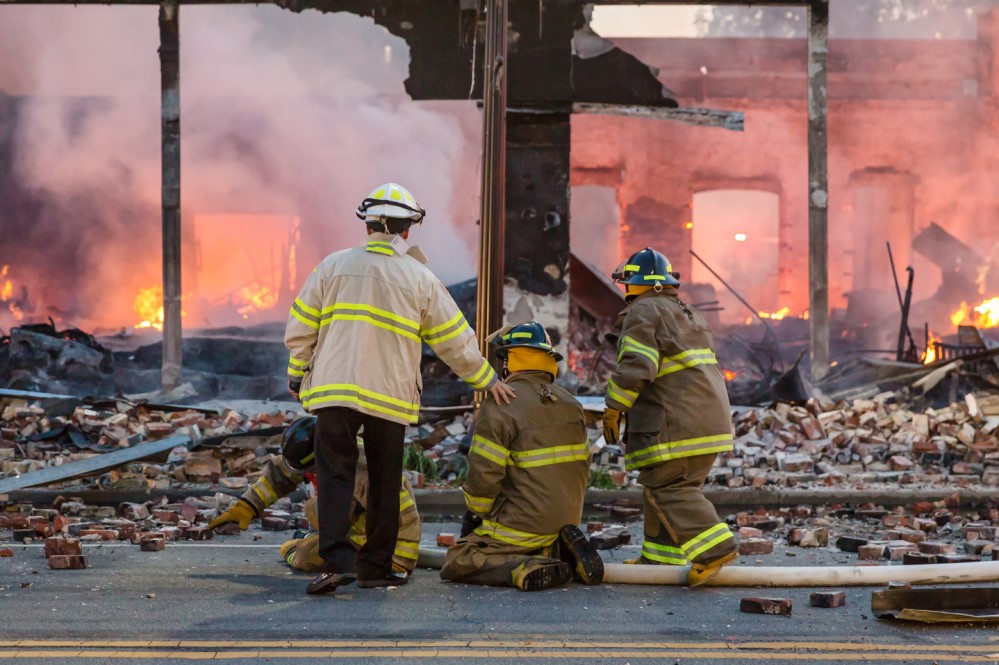 In the past few years, there has been an increased awareness of the mental health of first responders. The vast number of stories, documentation, and research indicates that first responders are at risk for developing mental health problems due to the nature and intensity of their jobs, which includes frequent exposure to traumatic incidents. Nonetheless, public safety culture still emphasizes strength and self-reliance as the main coping tools, which hinders the process for accessing mental health services and perpetuates the stigma of receiving mental health services.
First responders may respond to numerous traumatic incidents in the same shift, such as motor vehicle accidents, drownings, suicide attempts, and many others. Exposure to these horrific events can increase the severity of trauma experienced by first responders. At the end of their shifts, public safety professionals return home and are expected to function in daily life as normal.
Many organizations nationwide have recognized the need for research and resources to help address mental health problems more effectively for first responders. Some highlight the need for new models of interventions specific to first responder culture and others emphasize the cost and availability of resources and concern about the stigma.
The stigma associated with mental health conditions is still prevalent among first responders. These concerns may deter individuals from seeking help and are significant barriers to promoting mental health. Tackling these barriers requires a cultural shift in first responder organizations and will only be possible if everyone in the organization is committed to working together to improve mental health.
Irving Makes First Responder Mental Health a Priority
After the suicide of a police officer in 2016, the city of Irving, Texas, identified the need to make an organizational shift to support and facilitate mental health services for all first responders in the city. The Irving Police Department developed a peer support program after the loss, which was so well received that it was soon utilized by both police officers and firefighters. The need for mental health support became evident by the number of one-on-one interventions (i.e., peer-to-peer), crisis interventions, inpatient and outpatient referrals, and several successful suicide interventions.
The program's success led to the city council and city manager unequivocally supporting the development and formalization of the Public Safety Wellness Unit (PSWU) in October 2021. The PSWU is now a full-time, stand-alone unit that provides the initial stabilization to mitigate the impact of a traumatic event and accelerate the recovery process. Through the provision of psychological first aid, the PSWU normalizes reactions to traumatic experiences and facilitates a healthy recovery process that restores Irving first responders to adaptive functioning. The unit reports to the city manager's office and is housed at a non-city facility to safeguard the reality and perception of privacy and confidentiality.
Support Services
PSWU program services are tailored specifically for first responders with culturally informed idiosyncrasies, best practices, interventions, and innovative technology. The overall goal is to provide crisis counseling to help the individual restore some sense of control and understanding after a critical incident. Program objectives include:
1. Provide a comfortable and respectful environment that ensures the individual is safe.
2. Provide stability to ensure the individual is stable and has a short-term plan that includes understanding of self and the situation.
3. Connect the individual to other resources and support.
In day-to-day operations, PSWU staff provide psychoeducational training to new recruits and supervisors, biofeedback/neurofeedback training, eye movement desensitization and reprocessing (EMDR) specific protocols for first responders, yoga for first responders, case management, and consultations. The staff is available 24/7 for crisis intervention.
In addition to direct services, the PSWU developed a family/spouse program to better equip family members on how to support their first responder. The PSWU staff provides training to help family members recognize early signs of emotional and psychological symptoms of trauma and provide referrals and resources. Additionally, the family receives support for themselves as they navigate through the hardship of experiencing secondary traumatic stress.
Normalizing First Responder Mental Health Is Key
In the first five years, the peer support program was embraced by the public safety departments and received full support from both administrations (i.e., fire and police). However, the main challenge was gaining the trust of the first responders. PSWU tackled this hurdle by providing a safe place and normalizing symptoms to facilitate and guide employees in the process of receiving help. The team works to reassure first responders that there are no repercussions to accessing peer support services, which are confidential. To build trust, the clinicians are proactive and intentional about interacting with first responders by going on ride-alongs, participating in department activities such as the Citizens' Police and Fire Academies, attending fundraising events, and visiting briefings.
The city of Irving has made huge strides by investing in the mental health of first responders. Actively supporting mental health and safety not only increases productivity and attendance, but also improves employee engagement. Mental health programs are known to produce the following results:
A reduction in absenteeism and turnover.
Fewer disability claims.
Less conflict.
Assistance in resolving performance and/or morale issues.
An increase in safety by decreasing risk for both the first responder and the community.
There is still a lot of work to be done to minimize the stigma of receiving mental health services. Future plans for PSWU include continued expansion of direct services as well as education and training opportunities to enhance resiliency. Ultimately, the team hopes to turn around the negative stigma among first responders when it comes to addressing mental health.
In Summary
With the inception of the Public Safety Wellness Unit (PSWU), the city of Irving is addressing the major hurdles for first responders who receive mental health treatment. The city proactively established accessibility of services by providing in-house mental health services and on-call clinicians 24/7. Clinical staff is culturally trained to address the distinctiveness of public safety personnel by working with the first responders' emotional and psychological needs. For example, clinicians are trained to understand first responders' work pace, the high rate and severity of depression, and high incidence of peritraumatic dissociation because of chronic trauma.
The PSWU's unique structure helps minimize the stigma of receiving mental health services, fear of retaliation, and fear of losing their jobs due to experiencing mental health issues. By positioning the unit under the administrative structure of the city manager's office, it removes the misgivings. Additionally, an advisory committee was developed to ensure the most ethical and innovative best practices are provided. The committee is comprised of two peer support members from police and fire, representatives from finance and risk management, and an external mental health professional from the Meadows Mental Health Policy Institute.
The city of Irving began a cooperative effort to establish a work environment that provides adequate services to promote resiliency and health for our first responders. By incorporating the main stakeholders of administration staff and city officials through education and training, Irving is creating a trauma-informed environment for first responders, which is pivotal to reducing the biggest barrier to mental health—the long-standing "stigma."
Learn more about the Mental Health Response Team.
Learn more about the Public Safety Wellness Unit.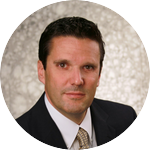 CHRIS HILLMAN has more than 20 years of experience in public administration and is city manager of Irving, Texas.
New, Reduced Membership Dues
A new, reduced dues rate is available for CAOs/ACAOs, along with additional discounts for those in smaller communities, has been implemented. Learn more and be sure to join or renew today!