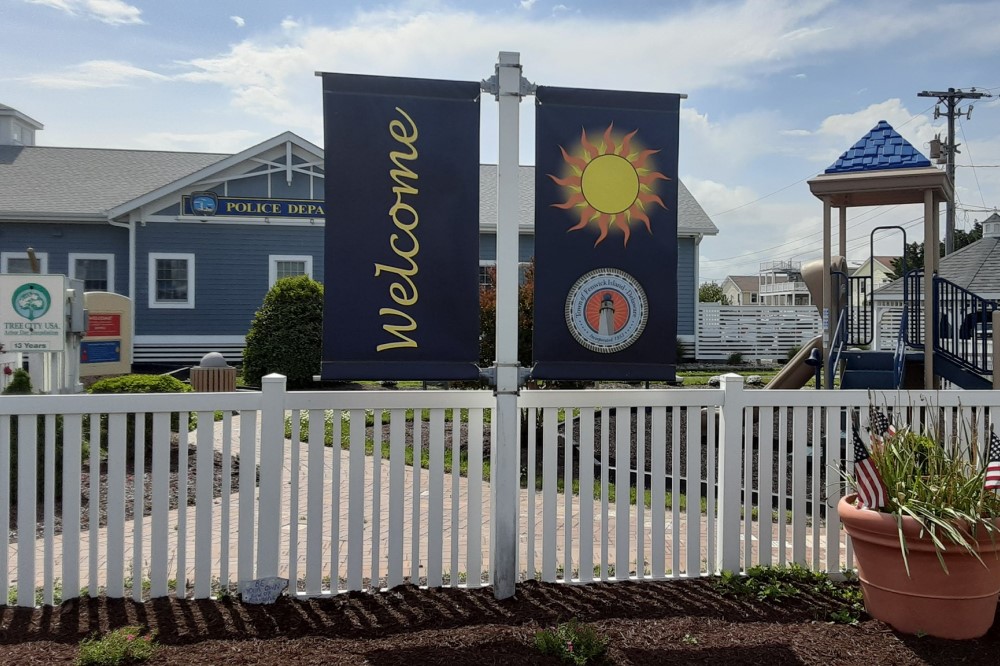 Town Manager:
Teresa Tieman, ICMA-CM
Town:
Fenwick Island, Delaware
Population:
379 (2010 Census)
Highlights and Hurdles of Leading a Small Town:
I have a love for small towns. I have lived and worked in small towns all my life. So many great things can happen in small communities. They are creative, charming, and the backbone of our nation. In a small community, you can make a difference.
When considering the highlights and hurdles of small town leadership, I noticed that some of a small town's greatest assets could also result in a town's greatest liability. What makes something an asset or a liability?
Human Resources
Highlight: As a manager, you will not be able to carry out any of your goals without your staff. It is no secret that staff will make or break you. A smaller staff allows you to connect on a more personal level. They will be more centralized and that makes one-on-one interaction much easier. Having a smaller staff also requires them to be able and willing to learn new things. An attitude of cooperation is important.
Hurdle: In a small community, the town manager usually functions as the HR director, which means staying on top of benefit administration, discipline, and legal requirements. I recommend connecting with human resource associations and reach out to larger communities with human resource functions. Smaller communities often cannot compete with larger communities in terms of pay and benefits, but they can sometimes be more flexible in terms of allowing time off for family events, childcare, appointments, etc.
In a small town, at times it may feel as if you don't have enough staff. Staff can be supplemented by good contractual employees for specialized skills such as accounting, planning, inspections, and engineering.
Council/Manager Relationships
Highlight: Councils of a small community are usually very committed to the community and many have served on the council for a long time. They want the best for the town, which is why they got involved in the first place. Building a good relationship with your council is a soft skill set, but do not underestimate its importance. With all the other hats you wear in a small community, communicating with your council and building relationships may seem like the least of your worries. But if you do not work on your council relationships, it may become your biggest worry. During a crisis, a good relationship with your council really matters.
Hurdle: Remember you are new to the community. Unless you have a directive from your council to move quickly, move slowly at first. Build trust, then execute plans. When I am new to a community, I usually observe and study the situation for about a year. I know that seems like a long time, but if you move too quickly, the council may be closed-minded to the idea. They may have done things a certain way for a long time.
Community Relationships
Highlight: Small communities rely heavily on volunteers and committees. Residents in small communities are often active and engaged. I have utilized volunteers to run a feral cat program and assist with parks and recreation programs. Both programs were very successful and added tremendous benefits to the community, but they were not programs that could have been established without the support of committees and volunteers.
Hurdle: In a small community, your reputation can be tarnished before anyone really knows you. It can become personal quickly. Cliques can often form, especially around negativity. As I mentioned previously, it is important to progress slowly and build trust and support before a negative situation or crisis develops.
Public Relations
Highlight: You are visible in a small community. Everyone knows who you are and what you do. You are accessible to the public in the local supermarket or at a school play. Engaging with the community and staying in touch is much easier than in larger towns. Therefore, it is critical in a small community to build relationships at all levels—federal, state, county, other local governments, and consultants. Ethics in a small town really matter because you are operating in a fishbowl.
Hurdle: Engagement is easier, but there is also no anonymity. This may make navigating your personal life very challenging. As my mother used to say, "Don't do anything you wouldn't want printed on the front page of the local newspaper."
Budgeting, Finance, Accounting
Highlight: Financial work is generally less complicated and more manageable in a small community. There are fewer assets, projects, and issues to resolve. Debt may be less. The budgeting process is much simpler. Revisions can be accomplished quickly.
Hurdle: Finances in small towns can often be overlooked. If you do not have a good skill set in this area, start to develop at least a decent understanding of finance, accounting, and budgeting. In the meantime, contract for a good finance resource, accountant, auditor, etc. Establish good processes and procedures if none exist. ICMA and the Government Finance Officers Association have great resources for this.
Infrastructure
Highlight: Small communities usually have less infrastructure. What infrastructure they have is usually simpler to manage and operate.
Hurdle: Whatever infrastructure you have in a small town, learn about it in detail. Learn how to manage it. The necessary skill sets of staff may not be there and that can be costly. The first small town I managed wanted economic growth, but their infrastructure was in poor condition. Their streets were in ill repair, the water and wastewater systems were experiencing leaks on a regular basis, and they were billing based on a flat rate. The town operated a wastewater treatment plant, but it had not been maintained, staff had been reduced to save money, and the transmission system had real inflow and infiltration issues. All of this led to a breach of lagoons and serious environmental issues. In the end, the town probably should not have been operating a treatment plant. It did not have the skill set to manage the issues.
When I moved on from the small town, water lines were being repaired, the wastewater inflow and infiltration issues were mostly repaired, meters were installed, bills were based on usage, and they had connected to the county central wastewater treatment facility. There was a street maintenance schedule in place. Economic growth was finally occurring, but it had taken more than five years to accomplish it.
Technology
Highlight: Technology today is more affordable, easier to use for the non-technical person, and it can really make a small community more efficient.
Hurdle: Sometimes small communities are not technologically up to date and they lack the necessary cyber security protocols. New technologies can be intimidating for staff and they may resist learning new skill sets. Although technology has gotten more affordable, the cost can still be out of reach for smaller communities.
All of this being said, what makes something a highlight instead of a hurdle? I think it is good management and perspective.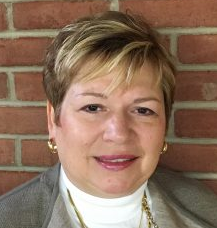 TERESA TIEMAN, ICMA-CM, is town manager of Fenwick Island, Delaware, and an ICMA regional vice president, northeast region (townmgr@fenwickisland.org).