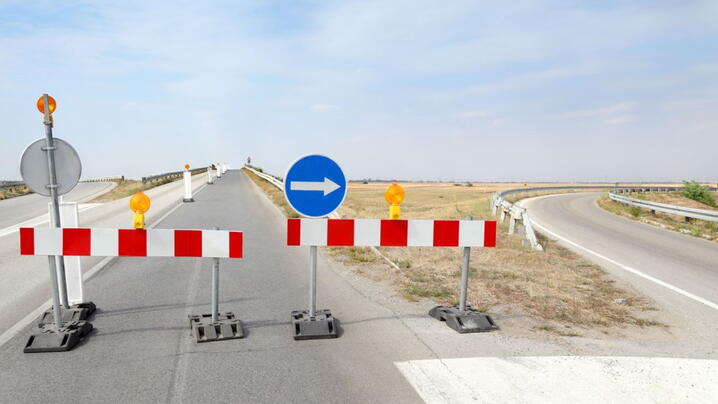 In fall of 2020, ICMA convened the Task Force on Members in Transition, and we had the privilege of leading that group over the past year. The charge to the task force was to assess ICMA's offerings for members in transition (MITs)—those who have been fired, forced to resign, or otherwise involuntarily separated from local government service—and recommend ways to strengthen those offerings.
Many of the members of the task force, including us, have been in transition during our careers. There is a kinship and empathy that comes from being a member in transition. Many, ourselves included, learn that being in transition is a humbling and challenging time and that the support we thought we were providing to colleagues when they were in transition was perhaps not nearly adequate. For these reasons, we and the task force members enthusiastically embraced the purpose of improving support for managers in transition.
We took on the challenge of updating the publication, Notes for Beachcombers: A Survivor's Manual for Local Government Managers and Spouses, which had become outdated. The result was a new publication, Survivor's Guide for a Career that has Its Ups, Downs and Detours. A subcommittee of the task force reviewed and assessed best practices of state associations and ICMA senior advisors. We wanted to destigmatize being in transition, so we developed and presented a well-received session, "It Can Happen to You and it HAS Happened to Your Colleague," at all five of the 2021 ICMA Regional Conferences. We also developed two sessions for the 2021 ICMA Annual Conference in Portland.
So, why is this important and what can you do? You can be prepared. Just as this is a rewarding profession, it is also a volatile profession. Most have heard the statistic that the average tenure of a local government manager is seven years. At any given time, approximately 200 members of ICMA are "in transition." Preparation and resiliency were key guiding principles for the task force, and those who have experienced transition will tell you that being prepared was better than being surprised. Look through the guide and learn ways to prepare and perhaps prevent being in transition or learn the warning signs. Discover ways to prepare your partner or family for the possibility of a career transition. The impact of transition is not just on the manager—it is felt by partners and children, too. Review the "Preparation and Resiliency" sidebar at the end of this article, taken from the updated Survivor's Guide.
If you are a local government manager facing termination and about to be in transition, make every effort to leave on the best possible terms with your governing body. Perhaps the most important element of navigating a transition successfully is your public reaction. How you respond will set the tone for your personal reputation, your legacy in the community, and your prospects for future employment. The way you exit creates a lasting impression and reflects on how you value your work and your colleagues.
Are you enjoying a long, happy, and tenured career? Is this guide really for you? Yes! You can and should actively support a colleague in transition. If you are not sure how to support a colleague who is in transition, check out the recommendations on "Providing Peer Support." Former MITs will all recount how the texts, calls, and emails flooded in during the first few days after separation and then disappeared into silence as the transition entered its third or fourth month. Being in transition can be a lonely time. We both remember and value the colleagues who reached out not just once, but throughout our time in transition to just check in or offer encouragement.
If you have been an MIT and are not yet in Coach Connect, please consider volunteering as a coach. When registering, use "MIT" and "transition" as keywords so those who are in transition can find coaches who have been where they are. We can and should do better by our colleagues.
Additionally, focus on your personal and professional resilience. Being open to new opportunities, as well as taking care of your own physical, financial, and mental well-being, are all important and necessary steps for resiliency. Both of us chose slightly different career paths following our time in transition and we both agree that being open to re-inventing ourselves led us to positions that we now enjoy. We can also both testify to the importance of taking walks with the family dog as a way to clear our minds.
Please be alert to additional resources for MITs that will be available in the coming year. The task force prepared a series of recommendations that will be reviewed and considered in early 2022. We hope everyone will periodically check out the MIT resources on the ICMA website. As resources are added and updated, it will be beneficial to be aware of them—whether you need them for yourself or to help a colleague. Here are just a few resources available to active members in transition:
• Complimentary registration for the ICMA Annual Conference.
• Complimentary, unlimited access to ICMA University webinars.
• Regular MIT calls with others in transition.
• ICMA dues are waived.
• Reputation management services.
And, once it has been published, you will find the new Survivor's Guide for a Career that has Its Ups, Downs, and Detours at that website as well.
We are in a rewarding, but challenging profession. While we have supportive family, friends, and coworkers, they may not understand and appreciate the challenges of managing an organization while answering to elected officials. As a result, it may seem that we are alone on the frontline. In reality, our colleagues, senior advisors, state associations, and ICMA are with us on our journey. We do have resources to guide us, colleagues who can lend an understanding ear, and senior advisors who have been through similar challenges to turn to for advice.
---
Preparation and Resiliency
Accept Any Job with Eyes Wide Open. Whether you're currently employed or in transition, you can take some steps to guard against termination in your next position. First and foremost, when you're looking to move to another position, do your best to find out what you're getting into.
Negotiate a Strong Employment Agreement. Local government managers are in a unique position as employees. They often work for a group that has a limited understanding of what managers do and the laws, ordinances, ethical tenets, and other constraints that guide and sometimes limit how managers do their jobs. This can lead to unrealistic expectations and occasional conflict. An employment agreement can provide both parties with a fuller understanding of their mutual expectations regarding the manager's duties.
Embrace Lifelong Learning. The most innovative and resilient local government managers tend to frequently engage in learning/mastering new skills.
Cultivate a Robust Professional Network. Develop a strong network of positive relationships. Don't wait until you face a crisis but start now to methodically extend your circle.
Actively Manage Your Career. No one is better positioned to manage your career than you. Take charge of your career trajectory by first reflecting on your strengths, development opportunities, past experiences, and current role.
Look Toward the Future. The most resilient local government managers don't get mired in the past; rather, they look forward to the future. We are professional troubleshooters, so try to view each challenge you face as an opportunity for growth and improvement. Stay optimistic, tuned in, and ready to embrace potential opportunities as they arise.
Get in Shape. Your career is influenced by everything you do to stay in shape—financially, physically, emotionally, and spiritually.
Make Sure Your Personal Finances Are in Order. Because of the possibility of sudden termination, it's very important to be financially secure. Don't bank on a severance check to keep you afloat while you're in transition.
Keep Your Resume and References Updated. The last time you looked at your resume was probably when you were applying for your current position. Yet, your resume is the first tool you'll need when you look for your next job. Because you never know when you'll need it, keep it up to date.
---
The authors greatly appreciate the hard work and contributions by their fellow task force members, who helped write the new guide, give conference presentations, and develop the task force recommendations.
John Drago, Apopka, Florida
Veronica Ferguson, County Administrator, Sonoma County, California (Retired)
James Fisher, Brenham, Texas
Kellie Hebert, Town Administrator, Sterling, Massachusetts
David Hodgkins, Town Manager, Farmville, North Carolina
William E. Johnson lll, City Manager, Emporia, Virginia
Brenda Miller-Fergerson, Director Human Resources, Webster, Texas
Cole O'Donnell, City Administrator, Keokuk, Iowa
James Proce, City Manager, Anna, Texas
Tim Rundel, City Manager, Weed, Oklahoma
De'Carlon Seewood, Deputy City Manager, Columbia, Missouri
Cathy Swanson-Rivenbark, Coral Gables, Florida
Jeffrey Weldon, Senior Advisor
James Wheeler, City Manager, Poquoson, Virginia
Mark Wollenweber, Senior Advisor
---
CHARLENE STEVENS is Senior Vice President of GovHR USA.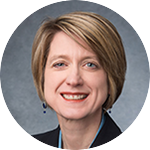 ERIC NORENBERG, ICMA-CM, is executive director of the Centre Region Council of Government.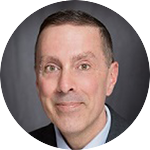 Register for the ICMA Annual Conference
Join us September 17-21 in Columbus/Franklin County, Ohio for the 2022 ICMA Annual Conference.
JOIN ICMA TODAY!
ICMA provides the tools, resources and connections to help you become part of the international network of 13,000+ local government management professionals.