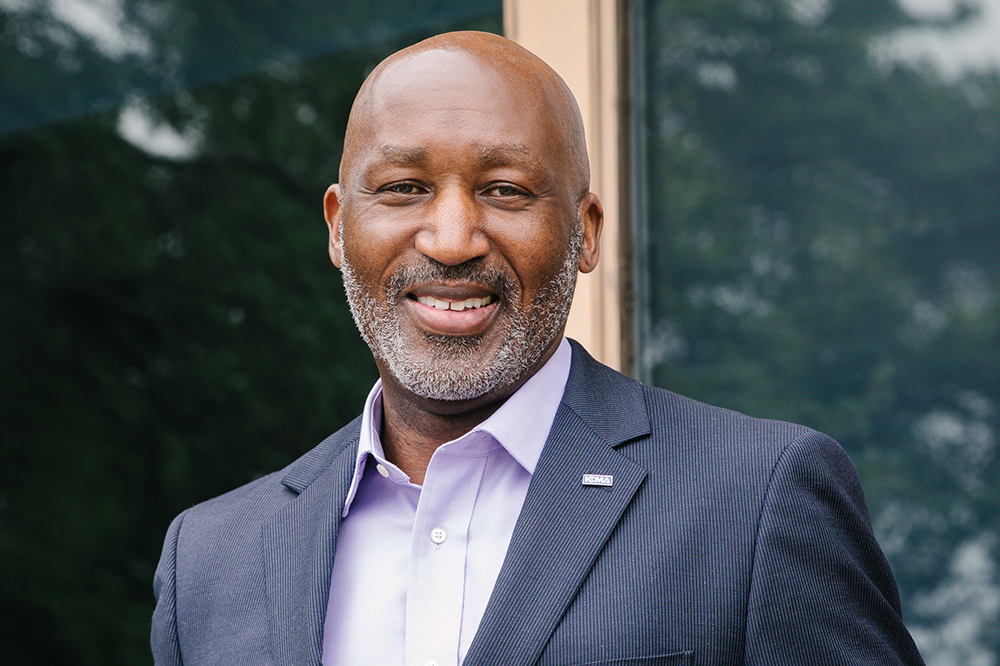 Last year at this time, we created a special COVID-19 section of PM magazine to address the very beginnings of what became a crisis of unprecedented magnitude. At that time, I wrote that as local government managers you are uniquely qualified to address the unexpected because you encounter it every day. Your actions this past year have been nothing less than heroic. I said it then, and I repeat it now: we at ICMA have never been prouder of you and your commitment to local government and the residents of our communities.
I hope, in the midst of all you are doing, you have been able to take a moment for yourself, your family, and your team to reflect on this past year. Yes, it has been a year of horrific personal and community loss with over 2.7 million deaths and economic turmoil unlike any the world has seen. You have carried the double burden of facing the virus in both your personal and professional lives. Yet at every turn, you demonstrated the very definition of the word resilience.
This past year has demanded so much more from you than great administrative and management skills. You have had to step up and step into leadership roles in ways you never have before. Your response to the rapidly changing environment has been stunning and has fundamentally impacted the culture of your organizations. You have been innovating on a 24/7 basis to deal with, reimagine, and even improve the most basic functions of your local governments. You have had to offer reassurance and encouragement to your staff, and beyond that, you have had to give them and your community a sense of hope—that we will all emerge from this crisis stronger.
There is no doubt that the pandemic has changed all of us. We will never "go back" to the way things were because we are fundamentally different in so many ways. Here are some examples from our global community:
You have adapted your organizations to be more nimble and able to rapidly respond to shifting circumstances in real time. Your teams are now working more cross-functionally and less hierarchically than ever before.
Driven by the need to communicate with residents quickly and frequently, you have used digital technologies in new ways, like creating apps to gather input and send alerts.  
By pivoting to provide remote access to many local government services, you have empowered your residents to engage as many of them have never been able to before, and you are pledging to maintain that access. 
You have uncovered new ways to support local business, including making your downtown areas more accessible to pedestrians and cyclists.
In the United States, the pandemic has shone a light on inequities in our institutions—health care, commerce, public safety. Many local governments are using this opportunity to engage their communities in effecting long-overdue transformations.
While the crisis is not in our rearview mirror yet, this is a moment for optimism. As you aggressively roll out the vaccine, the number of deaths and new infections continues to decline, and more relief at the national level is around the corner in many countries around the world. ICMA remains committed to continuing to work alongside you on the path to recovery. We will continue to capture best practices and your experiences to guide future local government leaders as they confront challenges ahead. And we will also continue to work with our state and local government partners on your behalf for the financial, legislative, and judicial support our communities need to fully recover. Never has your role been more important. We salute you and remain grateful for your service.
New, Reduced Membership Dues
A new, reduced dues rate is available for CAOs/ACAOs, along with additional discounts for those in smaller communities, has been implemented. Learn more and be sure to join or renew today!