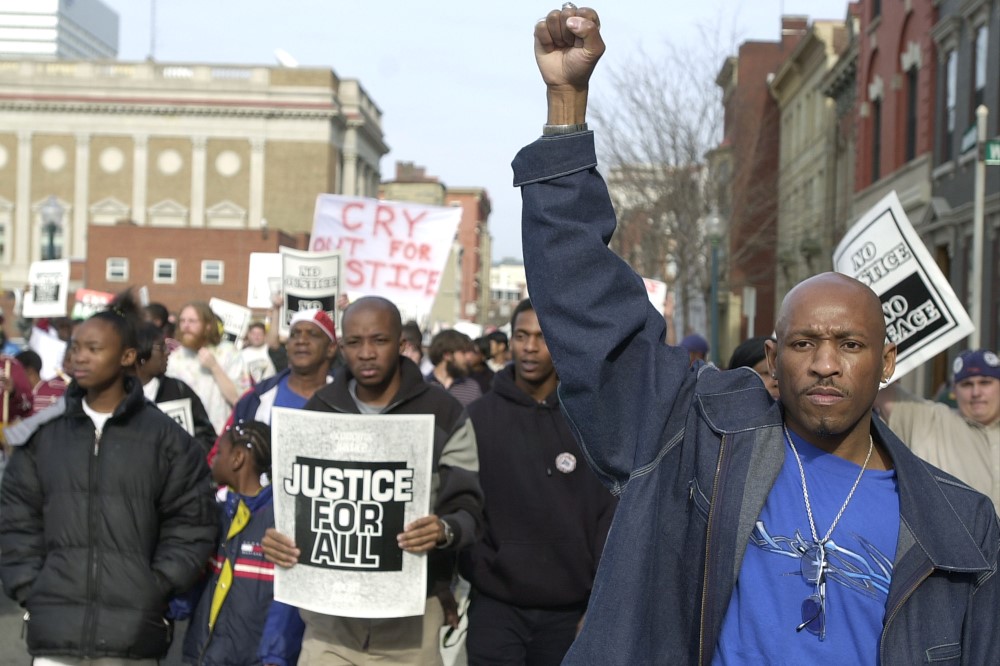 The Cincinnati Story
Between 1995 and 2001, 15 African American males under the age of 40 were killed by police or died while in police custody. Over this six-year period, there were numerous allegations of excessive force and racial profiling by police. Two officers were tried on manslaughter charges, and federal and civil lawsuits were filed against the Cincinnati Police Department and City of Cincinnati. In the aftermath of the death of Timothy Thomas, 19, who was shot and killed by police on April 7, 2001, the city erupted in civil unrest, resulting in sporadic incidents of violence and confrontations with police. At the time, it was the largest urban disturbance since the 1993 riots in Los Angeles. A subsequent boycott was called by African American community leaders and many nationally known performing artists and conferences cancelled planned events.
Today, the death of George Floyd at the hands of police—as well as the countless others whose names may be known only to friends and families—has once again focused a laser light on police behavior and systemic racism. Communities across the globe are standing up in support of an end to racist practices, economic exclusion, and violence against people of color. They are demanding justice and accountability and they want to be part of the solution.
What can city managers learn from cities like Cincinnati that experienced civil unrest in 2001 that might inform their actions today, as they respond to the demands from the public for systemic and sustained institutional changes in the use of force by police? How can the past influence the way public resources are prioritized and allocated? What insights can be shared that might be useful as today's city managers develop strategies to foster economic inclusion, social equity, and justice for people of color?
Lessons Learned
Hired as Cincinnati's city manager in 2002, I was responsible for helping us recover from the civil unrest, and as importantly, ensure the police department, who reported to me, changed from reactive law enforcement based upon punishment to proactive problem-solving in collaboration with local residents to create safe communities.
Know when you need help and bring in the best expertise you can find.
Mayor Luken immediately brought in community leaders, the Department of Justice, and the courts to help. Most importantly, he led the formation of Cincinnati CAN, an NGO dedicated to addressing the underlying causes of the civil unrest: employment, educational achievement, affordable housing, healthcare, and the treatment of African Americans by the police and the justice system.
While outside expertise is critical, so is help from those who live and work in the community.
Through Cincinnati CAN, a series of task forces and committees were created that involved hundreds of residents in the naming of problems and the work to be done to build a better, stronger, and more just city. Hundreds of individuals and organizations also undertook projects on their own and were encouraged to align their work with the larger community-wide initiatives.
Do not allow other organizations, even those with the best of intentions, to be the gatekeeper between city hall and the community.
To address the disconnect between citizens and public institutions, public officials must build a trusting relationship with the public — this is not something you can leave to others. The foundation for change begins with trust.
Include in the work to be done those who are advocates for change.
They can be crucial partners when navigating the rough waters of institutional change. Likewise, keep city employees and their legal representatives, unions, in the loop. Unions know more about how the work of an organization is done and are key to garnering support for change. In our case, we had court-appointed lawyers in the room as we developed institutional reforms in police practices, policies, and procedures. Sometimes they served as peacekeepers.
Respond immediately to demands from the public for information.
Most often the demands were about the Cincinnati Police Department or the status of the various agreements. Over the course of my tenure there were other police shootings of young African American males. We immediately went into the community to share what happened, what we knew, and what was being done. The mayor, city council members, the police chief, and I stood together and made it very clear police officers would be held accountable for their actions and that the reforms instituted would be followed. We gave regular updates on the status of investigations and our progress in making the systemic and institutional changes agreed to in both the memorandum of agreement and collaborative agreement. It is even better to update the community before they ask. Having a single point of official contact is important, usually the mayor, and ensuring all elected officials have information before it is released to the public are critical.
Have a clear and consistent message and hold all in the chain of command responsible for what they say and the consequences of their actions.
Everyone, not just the police must be held accountable if the order of things is to change. It is easy to give information based upon who is in the audience (e.g., to side with the police on an issue when talking to them, or to side with activist when talking with them). Systemic change requires fortitude, consistency, and determination. It is not a popularity contest. As city manager you must make hard choices and tough decisions. You cannot pander to interest groups to get along—going along is usually the root of the problem.
Maintain open and constant communications with opinion leaders, stakeholders, and the general public.
In many instances, police actions may be the trigger for unrest, but there are often underlying causes. The Cincinnati Enquirer reported that the riots neither initiated the racial tension nor the police reforms, but accelerated both. It helps if relationships with these individuals, organizations, and businesses already exist, but if they do not, create them. Community-convened meetings were often contentious, but I reminded myself that in many instances the problems have been boiling for generations. The anger and frustration are the result of people being previously dismissed, if they were heard at all. The mayor and I were followed by an entourage of protestors carrying signs that read, "No Justice, No Peace," and chants demanding economic inclusion followed us wherever we went.
Institutionalizing equity, justice, and inclusion cannot be achieved by city hall alone or in isolation.
The entire community must take part. City staff must learn how to align their professional routines (the work they do every day) with the way citizens in communities work to create a culture of democratic practices where everyday people and city workers coproduce public goods—the changes people want to see in their community. Community residents must play a direct role—from problem identification, issue framing, deliberating the pros and cons of what should be done, and doing the work required with other citizens and public officials. Elinor Ostrom defined this work of the coproduction of public work and David Mathews refers to it as complementary production. Democratic society requires citizens working with public officials to redress wicked community problems. Everyone must bring his or her expertise, experience, and commitment to serving the community's interests. Issue forums are often a good way to engage with the public in meaningful ways, and for them to learn how to work together to reach public judgment on what needs to be done.
Recognize the warning signs.
Conduct a candid community assessment of the problem behind the problem — what is really at issue and who is most affected. In retrospect, it's clear Cincinnati was on a collision course between police and the African American community. While the Thomas shooting was the trigger, underlying causes— economic inclusion, social equity, and justice for people of color—were important issues that needed attention.
There is no single solution or quick fix.
People must understand the issues and the interrelationships among choices, costs, and benefits. They must reach public judgement on what they are collectively willing to do to ensure the prosperity of their community.
As a professional city manager, you must take a public stand against racism, violence, and injustice. Sometimes, when people know where you stand and what you stand for, they stand with you.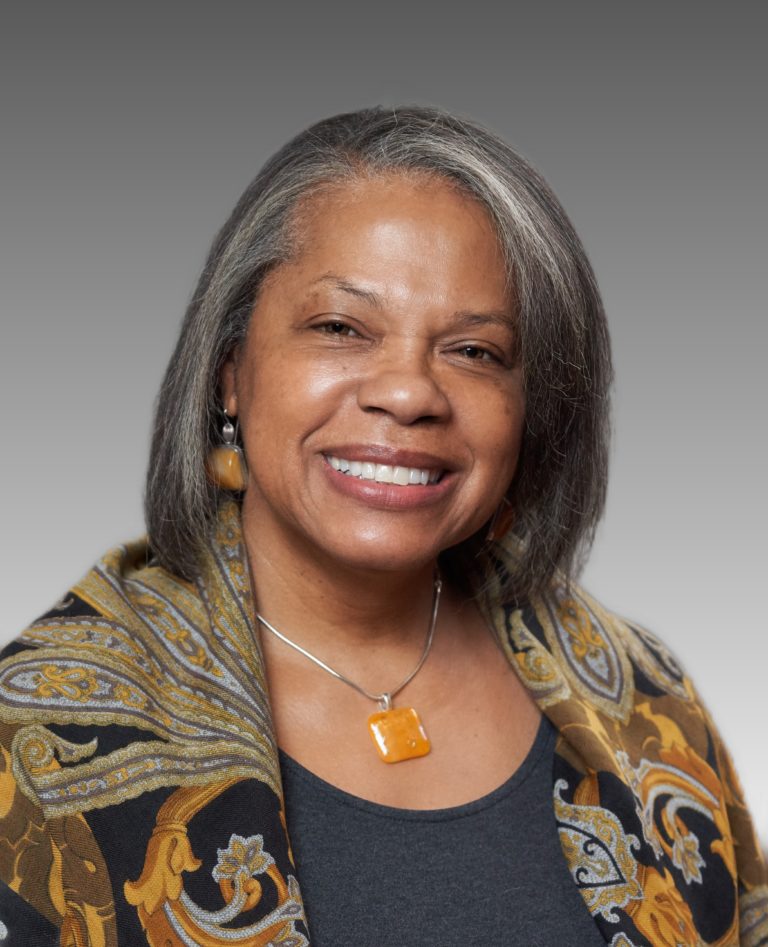 VALERIE LEMMIE is director of exploratory research, The Kettering Foundation, and former city manager, Cincinnati, Ohio.