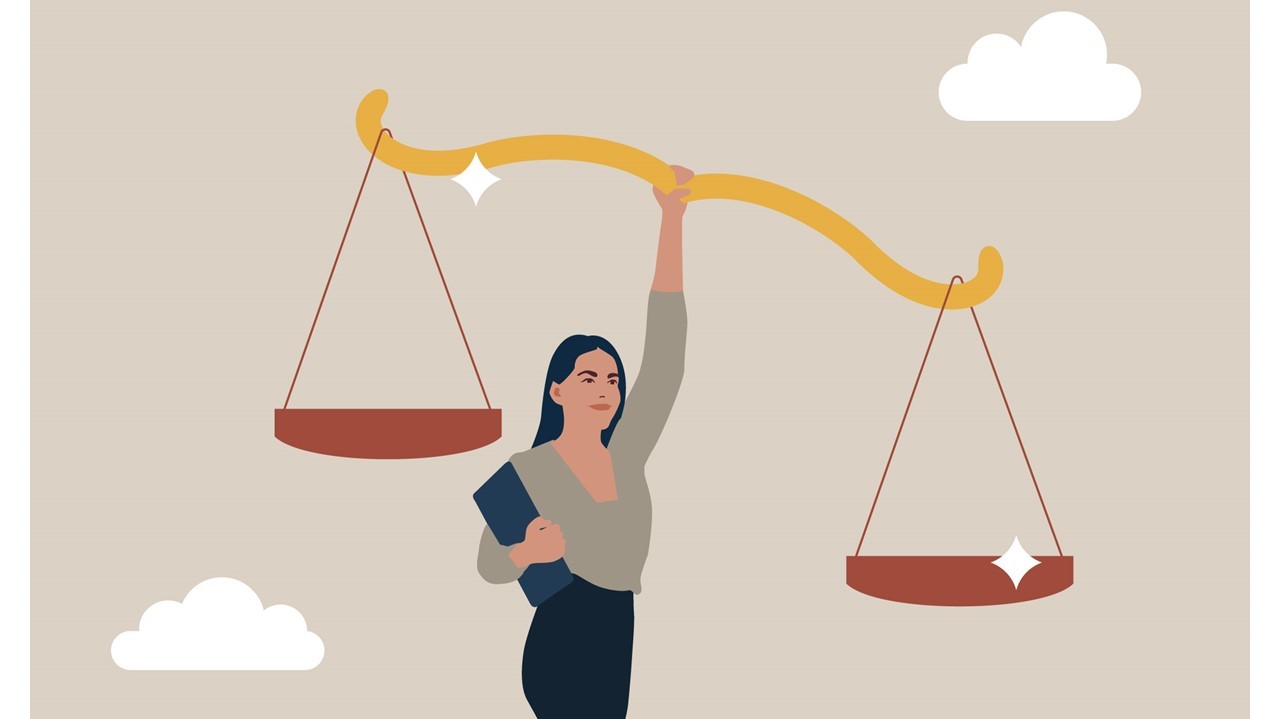 If you've read The Practice of Adaptive Leadership by Ron Heifetz and Marty Linsky, you are familiar with their observation that leaders benefit by dividing their time between the dance floor and the balcony. On the dance floor, you are part of the action with an up close and personal view of what's happening in the organization. It's where you spend large parts of your day doing the work. Up on the balcony and out of the fray, you benefit from the broader view of what is happening across the dance floor (your team, department, or organization). The authors encourage leaders to develop the ability to move fluidly between the two venues to clearly understand what's going on so that they can better react and intervene as needed.
This concept resonates with me in thinking about how people deal with ethical situations. Depending on the intensity, immediacy, and proximity to the unfolding situation, a person may be stuck on the dance floor. Unable to move to the balcony, they miss out on the opportunity to see the big picture. That larger perspective is so valuable to understanding the totality of the issue. And without the right intel, how do they develop and execute the right response? In fact, overwhelmed by the chaos on the dance floor and without the perspective that the balcony view offers, they may not even recognize that the problem in front of them is indeed an ethical dilemma.
Here is where ICMA ethics advice can be of assistance. From our vantage point on the balcony, we offer members the broader perspective. Impartial, objective, and well versed in dealing with all sorts of ethical dilemmas, we can assist members in dissecting the problem and thinking through strategies to resolve it the right way. You can even say that we invite them to get off the dance floor to join us on the balcony.
Having done this work for ICMA for over 24 years, I believe that ethics advice, always confidential, is the most valuable service we provide for our members. Everyone working in local government will encounter an ethical issue at some point in their career. No one is immune. It may be an unexpected personal conflict of interest, an elected official who goes off the rails, or an issue with a staff member.
My other takeaway is that the learning journey is mutual. Many members correctly and quickly recognize that the situation they are facing is an ethics issue. By the time they reach out to ICMA, they have analyzed the issue, gathered the facts, and given thought to possible solutions. I've gained incredibly valuable insight on leadership and approaches to solving complex ethical issues through these discussions. I've also observed that there are practices and behaviors that will help leaders at all levels of the organization build and strengthen their ethical core.
Be Crystal Clear about Your Personal Values.
Whether those values were developed in your home, by faith, through participation in social organizations, or through lived experiences, you should be able to clearly articulate the core values that matter most to you. After all, they guide your conduct and travel with you in all aspects of your life, even work. Being clear about your values will help you avoid working for an organization or individual whose values are incompatible with yours. If you find yourself in that situation, understand that it is better to exit with your integrity intact than to risk sacrificing your values. Being clear about those values will also help you understand how those values align with your profession's ethical standards.
Understand What You Signed on for.
The public sector offers an incredible opportunity to improve the lives of residents in very tangible ways. Yet the democracy in which it functions is messy. You may not always agree with the outcome of the elections. But once elected, you must respect the right of the governing body to set policy. Do your best work to advise the governing body but once the policy is set, your role is to implement, not impede.
If you have the urge to get involved in campaigns to elect candidates aligned with your values, be warned that it's easy to draw a straight line from your political engagement to the local government that employs you. Regardless of who gets elected at whatever level, local governments rely on those elected officials for support. Your political activity could jeopardize that support. If you want to get into politics to make things better or to use your voice to influence outcomes, you need to make a choice. It's ethically incompatible to work for a local government and serve as an elected official.
Maintain a Healthy Ego.
Managers often joke that they are just one council meeting away from being terminated. It's hard to live with the fact that your employment can be jeopardized by factors that have no relationship to your professional competency, contribution, and achievements. For senior professional staff who run public meetings or attend council sessions, the comments from the public can be brutal and demoralizing. It takes a strong personality and lots of self-confidence to thrive in this profession.
While a strong ego helps, make sure you are cultivating a healthy one. Don't take yourself too seriously. Be open to feedback and critique of your work. Acknowledge that regardless of your tenure, you may not always be right. Find effective ways to manage your stress.
Regarding your colleagues in the profession, refrain from sitting in judgment. You most likely don't have a clear understanding of their situation since you aren't in their seat. Rather than offering a public comment, reach out and offer support. Especially if it turns out that they made a mistake. This profession is tough enough without being undermined by a colleague.
Have the Courage to Do What's Right.
Although this happened over a decade ago, I vividly recall a particular conversation with a county manager. He had uncovered serious corruption among a few of his commissioners. He had enough proof that he consulted with the county attorney. The county attorney, not willing to risk his position, was totally unhelpful. The county manager sought advice from ICMA. In the discussion, he acknowledged his obligation to report this to the district attorney. And he knew as well that once he did that, the county board would fire him. I confirmed that he had an ethical obligation to report it, knowing full well that he risked his job in doing so. He reported it and was terminated. Yet in the end, the corrupt county commissioners were convicted. At times, you are damned if you do and damned if you don't. Better to risk your livelihood by doing the right thing than your reputation or that of your organization.
Be an Ethical Leader.
Whether you are leading the entire organization, a department, or team, you have a moral obligation to act ethically. Do the hard work to establish the organization's core values. Set the tone by complying with those values. Hold yourself and your staff to the highest of ethical standards. Talk to your staff about ethics and ethical issues. Create a safe environment to encourage everyone to talk about ethical concerns. Be open to feedback about your conduct. Train up those who work for you to help them be ethical leaders. The small everyday things matter. Don't tarnish your reputation by taking shortcuts or doing things on the margin. People want to work for a leader they can trust.
In conducting research for his book, Built to Last, Jim Collins noted that companies and organizations have all manner of core values and there isn't any right set. But defining them and sticking to them was the key to success. Which of the core public service values are you using to guide the work of your organization?
As Collins reminds us, "It doesn't matter what core values you have. It matters that you have core values, that you preserve them over time, that you are passionately committed to them, and that you align your behaviors and your organizational practices and structures and strategies with those core values."
Farewell
At the end of June, I will be leaving ICMA after 24 years. It's been a true privilege to serve members who have such dedication and passion for their work and the profession. I wish you all the best and remember that ethics matter!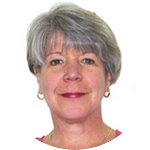 MARTHA PEREGO, ICMA-CM, is director of member services and ethics director, ICMA, Washington, D.C. (mperego@icma.org).
New, Reduced Membership Dues
A new, reduced dues rate is available for CAOs/ACAOs, along with additional discounts for those in smaller communities, has been implemented. Learn more and be sure to join or renew today!