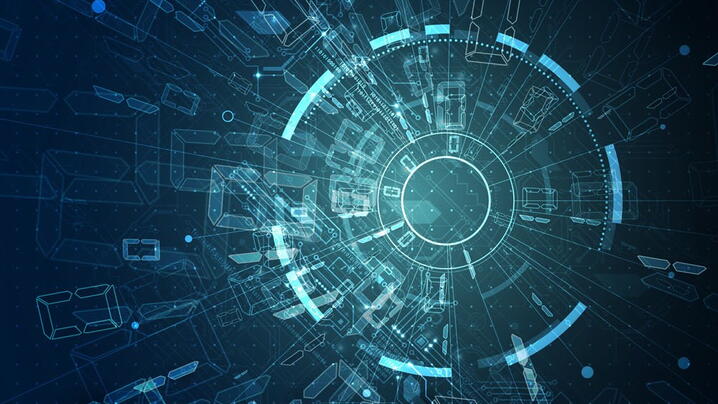 More than ever before, the COVID-19 global pandemic has revealed the necessity of global science and research cooperation. In April, Pew Research published a study indicating that 86 percent of Americans support international cooperation to fight infectious disease.1 The study confirmed the public's perceptions of the importance of international cooperation on a range of national-level science- and research-related matters, such as cybersecurity or nuclear proliferation.
But in the United States, global science and research cooperation—especially that which is governmentally funded (federal, state, or local)—suffers from the perception that it is marginal when addressing the economic, social, and environmental concerns of ordinary U.S. citizens and communities. Generally speaking, government-led science and research cooperation in the United States has overlooked global engagements that can help to accomplish such things as removing lead from drinking water in Flint, Michigan; enhancing vocational training in Toledo, Ohio; or promoting climate-resilient communities in Northern Virginia.
Part of the problem is that the prevailing paradigm of government-supported international science and research cooperation in the United States has under-emphasized applied, problem-focused, goal-oriented transfers of policy and technical innovations that address ecological, health, and economic challenges at the local level. This perception is best reflected in Congressman Randy Neugebauer's comment in Congressional budget hearings for international science and technology cooperation before the House Committee on Research and Science Education in 2008, "why we are exporting American tax dollars" in the name of "our international participation in science diplomacy?"2
The sad reality is that by multiple quantitative benchmarks, the United States and its cities lag far behind many other countries in arenas such as public health, urban infrastructure, education, and climate resiliency planning. There is also the stigmatization of international work at the local level and perceptions that it consists only of lavish junkets abroad or event-based cultural exchanges lacking outcomes benefiting U.S. citizens. Moreover, the transfer of policy and technical innovations is not as simple as "add water and stir." Transferring smart cities technologies from Berlin to Fairfax County depends on strategically orchestrated cooperation among the right constellation of academic, scientific, research, and governmental institutions and staff to ensure that the innovations suitably adapt to the unique conditions of the United States.
But change is underway, and a new form of international science and research engagement is emerging. This new model is characterized by a focus on unilateral transfers of policy and technical innovations from overseas to U.S. communities. This model builds on the prioritization of countries with which to engage based on economic interconnectedness (foreign investment and trade) and the assessed quality of the benefits about the policy and technical innovations to be transferred. Today's cross-national science and research for U.S. cities also relies heavily on partnerships among the region's local governments and regional science, research, educational, commercial, and civil society organizations to assist with the transfer and adoption process.
In Northern Virginia, this international engagement of outcome-oriented cross-national applied science and research cooperation has been playing out over many years. In Alexandria, Virginia, the local wastewater utility, Alexandria Renew, has worked for the past five years with counterpart utilities from Copenhagen, Denmark, and Innsbruck, Austria, to adopt a highly energy-efficient nitrogen extraction technology. The application of European anaerobic ammonium oxidation processes has helped the utility save the city money, realize 25 percent energy efficiency improvements in its operations, and mitigate emissions of a pernicious pollutant to the Chesapeake Bay by up to 50 percent. There is also the 20-year effort to restore Northern Virginia's Four Mile Run watershed, which has drawn heavily from Europe through applied research partnerships and the adoption of stormwater fee assessment methods, green infrastructure planning, low-impact development, and "green" roof techniques. The six-year-old Solarize NOVA program—which has created over 3MW of new solar PV and $8.8 million for the Northern Virginia region—evolved through partnerships between the Northern Virginia Regional Commission and counterparts in Stuttgart, Germany, together with George Mason University and the Local Energy Alliance Program (a regional NGO). At the height of the COVID-19 pandemic, the Northern Virginia Regional Commission looked across the Atlantic to German cities such as Stuttgart and Kiel to learn and apply innovative public health policy lessons.
The pandemic revealed that more can be done through international science and research cooperation to help U.S. communities, especially through U.S.-based umbrella science, technology, and research organizations. For example, the Association of State and Territorial Health Officials is ideally positioned to research and recommend best-practice local-level public health pandemic response metrics. The American Society of Civil Engineers could explore ways in which its infrastructure report card might be framed on the basis of comparative benchmarking against global best practices counterparts. Then, it could take the next necessary step of assessing how any U.S. infrastructure deficiencies might be improved by transferring and applying those best practices. The American Geophysical Union's global membership of 65,000 could be tapped to help find and then apply in U.S. communities sustainable development innovations from abroad, especially through its unique locally focused Thriving Earth Exchange program. Umbrella organizations representing U.S cities and counties might also consider developing a formal international strategy that prioritizes cross-national science and research partnerships to help transfer and apply policy and technical innovations from overseas to towns and counties in the United States.
If there was a silver-lining to the COVID-19 pandemic, it is the realization of the inadequacy of go-it-alone approaches when fighting infectious diseases. If the past nature of international science and research collaboration was negatively stereotyped for being too far removed from the work at the local level, then perhaps the post-COVID-19 world of global science and technology research will open up new forms of strategic engagement shared in this article. Global science and research partnerships that bring together local governments and regional research, academic, and science organizations around the common goal of finding and applying technical and policy innovations from abroad that help U.S. cities is a win-win proposition.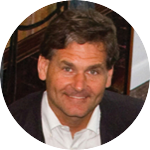 DR. DALE G. MEDEARIS, PhD, is director of regional sustainability programs at the Northern Virginia Regional Commission (dmedearis@novaregion.org).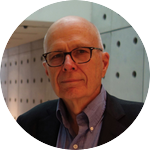 DR. WILLIAM E. COLGLAZIER, PhD, is editor-in-chief of Science & Diplomacy and senior scholar in the Center for Science Diplomacy at the American Association for Advancement of Science (bcolglaz@aol.com).
Endnotes and Resources
1https://www.pewresearch.org/global/2020/04/13/americans-see-spread-of-disease-as-top-international-threat-along-with-terrorism-nuclear-weapons-cyberattacks/
2https://www.sciencediplomacy.org/perspective/2013/new-frontier-for-government-supported-international-science-and-technology
JOIN ICMA TODAY!
ICMA provides the tools, resources and connections to help you become part of the international network of 13,000+ local government management professionals.