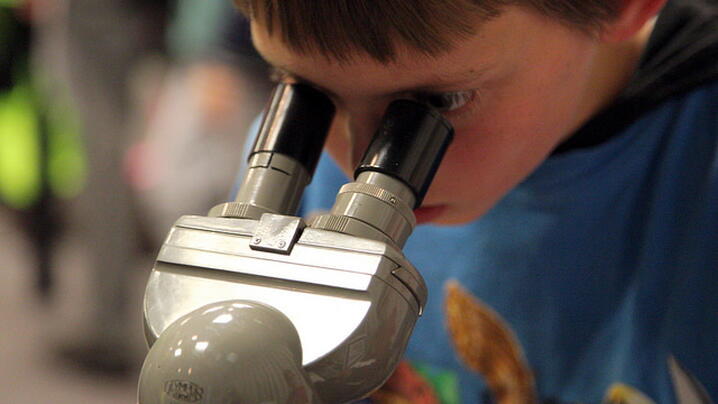 by Natasha Udu-gama, senior specialist, Thriving Earth Exchange
Increasingly, national and international institutions and organizations are focusing on the local level. These entities provide resources, funding, and support to local municipalities that work with the people and places of which we all are part. Oftentimes, that support comes at a price – both literally and figuratively. Programs may come with certain strings attached, i.e. certain consultants should be used, certain research drawn upon. Much of it comes from the outside in, rather than collectively initiated and sustained from the inside.
Seven years ago, the American Geophysical Union (AGU) noted that its mission 'to advance discovery in earth and space science for the benefit of humanity was only partially fulfilled. AGU members are great at the former part of that mission – through research and publications – but not as good at the latter – bringing their science to the benefit of humanity. Hence, Thriving Earth Exchange was born. Our mission is to leverage our earth and space scientists to advance community priorities in climate, natural hazards, and natural resources together with our scientists in order to co-create solutions and tools that are most beneficial to and impactful on those communities. Our scientists offer their services pro bono to communities wanting to advance priorities in the aforementioned areas.
Solving Problems through Community Science
Seven years later, largely in part to the strong partnerships we've developed with organizations that support inside out community efforts, like ICMA, we have 85 completed and ongoing community science projects that are addressing issues like air quality, water management, urban heat island effect, flooding, hydraulic fracturing, and much more. Community science is the notion that community leaders and scientists working together can build better, more equitable solutions by combining community knowledge, local context, and the best that science has to offer.
A number of ICMA members have gotten their communities engaged in community science with Thriving Earth Exchange, including
Kennedale, Texas - evaluating water quality and flood risk.
Berlin, Maryland - restoring a local pond for recreational use.
Evanston, Illinois – developing an environmental impact monitoring plan.
Colebrook, New Hampshire – remediating groundwater dioxane to mitigate marl pond degradation.
Corinth, Texas – balancing sustainability priorities with development in an urbanizing watershed.
Benefits of community science through Thriving Earth Exchange include
Access to science and scientist(s) that is free of strings and to answer questions your community has about climate, natural hazards, and natural resources.
A scientific partner to work with you to develop a project that has meaning and impact in your community.
Guidance and facilitation for your community science project team from inception to impact.
Communication about the impact of your project through multiple avenues.
Development of a project that can lay the foundation of sustained, impactful follow-on consultancies and projects.
How to Get Involved
Your community could benefit from this growing community science movement, too! Consider joining our upcoming project launch workshop at AGU's annual fall meeting this December in Washington, D.C. The workshop will help scientists and community leaders develop collaborative, locally impactful projects together. We ask that 1-2 community leaders per community plan to attend. Thriving Earth Exchange will provide roundtrip travel and accommodation for community leaders.
Get more information and register your interest here. The deadline to express interest is September 30. Individuals with questions can contact Natasha Udu-gama at nudu-gama@agu.org.
Thriving Earth Exchange connects earth and space scientists to communities around the world working toward solutions related to climate change, natural hazards, and natural resources.