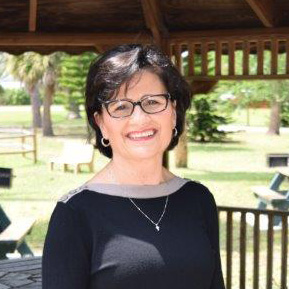 Sally Sullivan
Administrative Assistant, Indian Harbour Beach, Florida
Supporting the Christmas Outreach Program for 10 Years
Sally Sullivan is known as a dedicated long-term employee who provides invaluable administrative assistance to the entire police department. She manages the communications center, departmental budgeting, school crossing guards, and the logistics of purchasing for the department. Her efforts allow other departmental employees to focus on more community-oriented policing.
But her standout project for the past 10 years brings her to Hero status. Since 2007, Sally has led the Christmas Outreach Program. A related food pantry has also been successful under her management. Not only does she work with families to identify their needs, she shops for the gifts on weekends and evenings. She has received the "Above and Beyond" award from the city and is characterized as someone who exemplifies the true meaning of public service—especially working tirelessly this past year so families could feel the support of their community in the aftermath of Hurricane Matthew.
In managing the Christmas Outreach Program, Sullivan has volunteered thousands of hours and touched the lives of hundreds of families, children, and senior citizens.