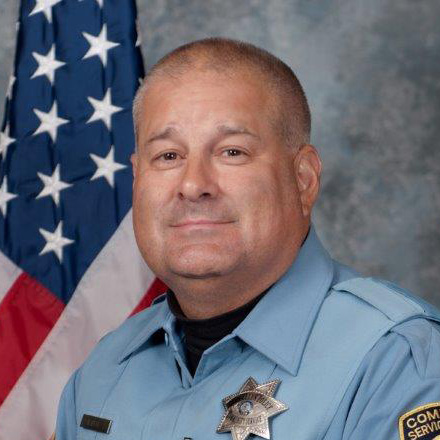 Rick Perez
Community Service Officer, Glen Ellyn, Illinois
30 years in service to his community
It's not too often that the parking enforcer is considered one of the most helpful and friendliest of police officers. But this Hero uses his institutional knowledge, friendly approach, and great attitude to win them over.
As a community service officer, one of Rick's many responsibilities is to lead parking enforcement efforts. Every day, he ensures that all regulations are met and educates those who may be unaware of parking issues or requirements. Through all types of weather conditions, Rick helps commuters and residents with a smooth flow of traffic and parking locations in the village's busiest and most congested areas.
Rick walks the thin line between the needs of business owners in the central business district and those of commuters, residents, and shoppers. He sees this as an opportunity for partnership between business owners and the municipality. Rick has the autonomy to directly communicate with businesses and to collaboratively address issues and make improvements, or to provide educational opportunity to all stakeholders.