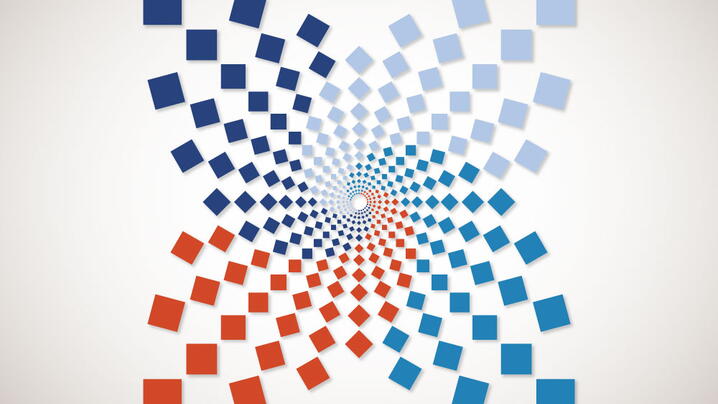 As we were preparing to attend the first in-person ICMA Executive Board Meeting in 18 months, it occurred to us that this meeting would mark an anniversary of sorts. Driven by global protests surrounding the murder of George Floyd and with the board's guidance, it has been one year since ICMA began an intense focus on the responsibility of local government leaders for diversity, equity, and inclusion. This is not a new phenomenon at ICMA but given the "all in" mentality of staff and the support of the board, our members and partners, we have accomplished more in this area in the past 12 months than in the past 12 years.
We asked ICMA staff Ray Baray and Lynne Scott, who co-lead our Race, Equity, and Social Justice team, to reflect on the past year. They have been providing updates and analyses of the work being done across the organization as part of regular board reports in response to the action steps outlined by the board in its Statement on Systemic Racism last year. Below is a recap of what is one of the most comprehensive initiatives ever undertaken by the organization. It is by no means complete but there are a number of areas we wanted to be sure to highlight. We are proud of both the depth and breadth of what has been accomplished so far and excited by what is ahead, as always guided by feedback from our membership. You can find a resource repository on the ICMA website.
Some members may argue we are moving too fast, getting ahead of citizens and elected officials who remain divided, and are focused on the wrong things. Others believe that our pace is painfully glacial and that there has never been a more opportune moment for local government leaders to facilitate real and lasting change in our most basic institutions. Just as it takes courage to engage in divisive discussions in your own community, these very discussions are what makes our association stronger.
The most important thing we can do is to engage and attempt to understand other points of view as a way of coming to terms with our own. We hope you will continue to do that through our online—and very soon our upcoming in-person—events and with discussions in our members-only online community, ICMA Connect. In the meantime, take some time to review the progress the association has made and will continue to make toward supporting you in your diversity, equity, and inclusion journeys.
Expert Guidance
ICMA established a 15-member Equity Officer Cohort from local governments around the country, advising ICMA staff on webinars, content, and new and updated resources such as the Equity and Inclusion Toolkit. The group is also creating an Equity Guidebook that will serve as a primer on how members can start their equity journey and helped organize the Equity Summit (sessions can be accessed through July 11, 2021). And we are now accepting applications for the 2021-22 Equity Officer Cohort.
Professional Development
Leadership Institute on Race Equity and Inclusion was established in partnership with the Kettering Foundation and the National Civic League. The initial class has 22 participants who are committed to creating a capstone resource that will benefit ICMA members.
ICMA conducted a three-part online interactive workshop, Equity and Inclusion: A Strategic Organizational Approach, focused on the use of racial equity tools as well as the process of conducting diversity and cultural audits.
Available for participant download until June 30 are sessions from ICMA's Regional Conferences (you must be registered to access).
ICMA has offered more than two dozen webinars featuring content on RESJ and many of the webinars have content that intersects with COVID-related content. They are all available as podcasts.
The ICMA Executive Board participated in Government Alliance for Racial Equity (GARE) training, Advancing Racial Equity: The Role of Government.
ICMA will produce a diversity and inclusion six-module training series, Equity and Inclusion: A Strategic Organizational Approach, offered to local governments and ICMA Affiliate State Associations. While all ICMA professional development offerings are available to international members, our Global Engagement team is working with our International Affiliates on a needs assessment and plan.
Research, Resources, and Content
Featured content from PM magazine includes a new IDEALS (inclusion, diversity, equity, accessibility, leadership, social justice) column; a Special Supplement, Moments of Change: Leading with Commitment for Racial Equity and Social Justice; and the February 2021, issue Black Leadership in Local Government.
ICMA Local Government Research Fellow Benoy Jacob finalized his report on "Governing for Equity: Implementing an Equity Lens in Local Government." ICMA Audiocast Series on Race Equity and Social Justice features speakers including Valerie Lemmie and Kurt Wilson.
ICMA is working on an updated Equity and Inclusion Toolkit and an interactive diversity, equity, and inclusion ICMA timeline.
Partnerships
Marc Ott partnered with five CEOs of the nation's largest nonprofit membership organizations to launch the vaccine equity and education initiative to help Black Americans make informed decisions about vaccinations. All six organizations also committed to raising awareness of the importance of equitable access to the vaccine for Black communities.
ICMA has partnered with Living Cities and its Closing the Gap Network where participant cities are dedicated to imagining what an anti-racist society would look like and have access to cross-city learning opportunities, as well as technical assistance providers, facilitators, resources, and other networks.
Ongoing resource and training partnerships in this area include the Government Alliance for Racial Equity, the Kettering Foundation, the National Civic League and National League of Cities' Race, Equity, and Leadership team.
Membership and Ethics
The board's systemic racism actions steps included revisiting the ICMA Code of Ethics to better integrate the profession's ethical commitment to racial justice and equity into the 12 tenets. The ICMA Committee on Professional Conduct (CPC) concluded that engaging the assistance of a qualified consultant would be the most expedient, unbiased, and inclusive approach to take. The CPC worked with staff to develop a scope of work and selected the School of Government at the University of North Carolina after reviewing three proposals. The principals on the project have expertise in the local government management profession, ethics, DE&I initiatives, and research. Their proposed approach reflects the appropriate understanding of the importance of a Code to our members and the profession. Consistent with prior work in reviewing the Code, there will be substantive and robust member engagement that kicks off this month.
Since February 2020, nearly 500 Affiliate members have become voting members of ICMA and each month newly eligible members are notified of their change in status. The Constitutional Amendment, which was passed by the membership last year, is intended to increase the diversity of the voting members and association leadership.
Networking and Conversation
Living History – ICMA hosted series of Courageous Conversations with members on groundbreaking topics/issues
Sy Murray and Marc Ott: A conversation with Marc Ott, ICMA's first Black Executive Director and Sy Murray, ICMA's first Black President.
ICMA Firsts: Women Pioneer Managers in the Profession.
Asian-American Experience in Local Government (Part 1).
Coming Out of the Darkness: Mental Health and Suicide Prevention.
Asian American Experience in Local Government Part 2: Pioneers in our Hometowns (Asian-Pacific Heritage Month).
The LGBTQIA+ Experience in Local Government.
All the Courageous Conversations can be viewed here.
ICMA Connect – Members engage in thought-provoking online conversation in a private members-only environment.
Additional access to ICMA leadership and staff is available via speakup@icma.org
---