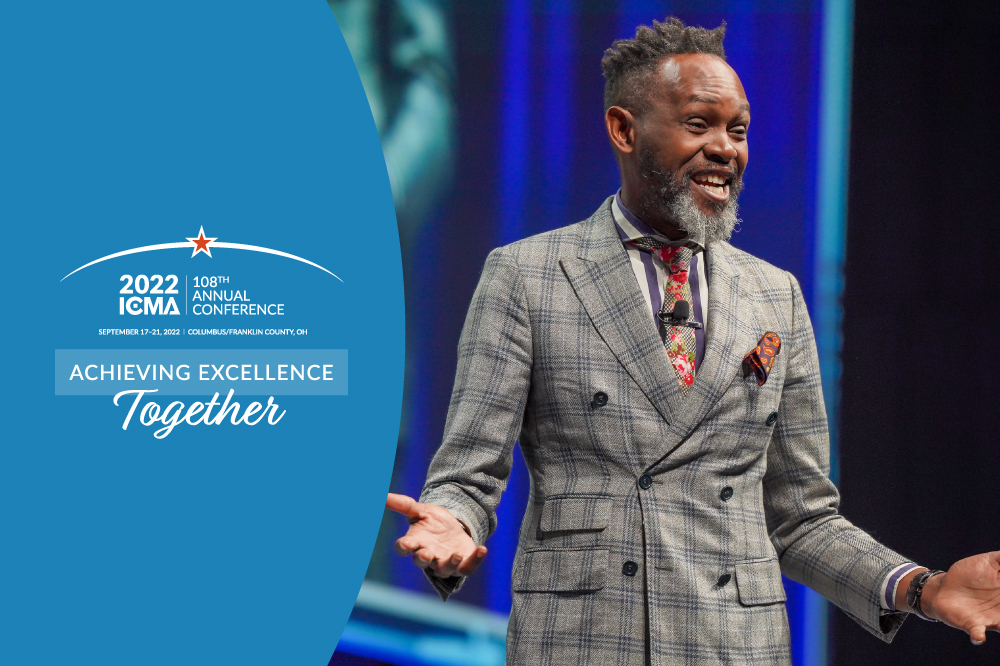 "What happens to the bars of soap that we don't finish?" That's what Derreck Kayongo asked himself as a boy during his first stay at an American hotel. He and his family had fled a civil war and unspeakable violence in Uganda, briefly settling in Kenya, and then continuing on to the United States when he was just 10 years old.
Many years later, he recalled his first hotel experience and his bewilderment at the idea that so much soap was being thrown way. He decided to find out exactly how much. To his surprise, a staggering 800 million bars of used hotel soap are thrown away each year.
This sparked an idea. "If you're a child of an entrepreneur, you see an opportunity," he said. His childhood spent watching his hardworking parents develop businesses of their own in Africa shaped his desire to establish the Global Soap Project (now part of Clean the World), which takes donated, melted, purified, and reprocessed hotel soap and redistributes it to communities in need around the world. Now a successful entrepreneur, Kayongo is a renowned expert in environmental sustainability and global health.
He spoke at length about the impact of soap to families in Africa. One box of reprocessed soap produced by the Global Soap Project contains 160 bars. That can last a family an entire year. Washing one's hands is the first line of defense for many major diseases and conditions faced by vulnerable populations, from Ebola to COVID-19.
Showing old photos from his home country of Uganda, Kayongo pointed out friends and family eating meals with their hands. The Global Soap Project would instruct families on the importance of washing hands before eating. He pointed out that many girls in small villages in Africa will drop out of school upon reaching puberty because soap isn't always available to practice good hygiene. But with greater access to soap and cleanliness, girls began to say to him and his volunteers, "We need more soap. I want to keep going to school."
Kayongo was struck by how transformational this one product could be. Soap was truly changing lives. He spoke about what it takes to be a change maker. "Simple ideas can change the world."
He identifies the key factors of his personal and professional success with his memorable acronym "S.E.L.F."—Service, Education, Leadership, and Faith. He chose the word "self" for many reasons, but most of all because our life ultimately comes down to us and what we make of it. "No one's going to wake you up every day and ignite your spark for you," Kayongo said. "It's all about you."
He shared a quote that helps him keep the importance of his work close to his heart:
Don't seek perfection. Seek balance. Seek consistence. Seek justice. Seek passion. Seek a cause for humanity, and your life shall have meaning.
Taking it a step further, he said, "Purpose without passion is like a Bentley without gas. Your people want to follow passion that has a purpose. Find the value in your work." Reflecting this back to the audience of local government leaders, Kayongo reminded them that their leadership creates the landscape for purpose to happen in their communities.
In closing, Kayongo brought attendees to their feet by teaching them a Swahili song and dance. Hearing the melody echo through the ballroom, it was clear that his energy and enthusiasm made for the perfect ending to an invigorating ICMA Annual Conference. Save the date for next year's big event, September 30–October 4, 2023, in Austin, Texas. We'll see you next year!
New, Reduced Membership Dues
A new, reduced dues rate is available for CAOs/ACAOs, along with additional discounts for those in smaller communities, has been implemented. Learn more and be sure to join or renew today!