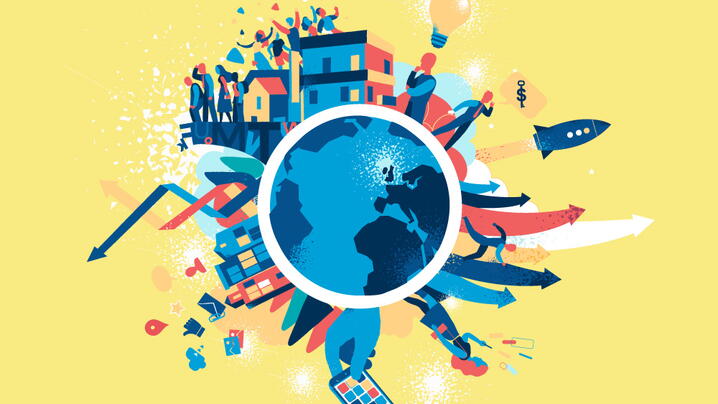 Announcing our newest member benefit!
We are excited to tell you about our partnership with South by Southwest® (SXSW®), offering ICMA members special pricing for the SXSW 2019 conference in Austin, Texas.
Learn more & Save on SXSW 2019 Access
SXSW 2019 Overview
Taking place March 8-17, 2019, in Austin, Texas, SXSW 2019 offers attendees opportunities for innovation, creativity, and a variety of networking opportunities.
Spanning 10 days, SXSW 2019 will feature 13 keynote speakers, 40+ featured speakers, and 25 tracks of programming, including the Cities, Government & Politics Track, which will cover such topics as livable cities and the future of urban planning, civic engagement, government's intersection with tech innovation and data tracking, and privacy/security concerns. Along with ICMA member-only activities, the experience also includes access to SXSW Festivals.
ICMA Sessions
ICMA members and staff will take the stage with presentations focusing on international communities during the Cities, Government & Politics track on SXSW's opening day, Friday, March 8.
SXSW Passport
ICMA members will receive a curated list of SXSW sessions and events that focus on local government innovation, equity and inclusion, and smart cities.
ICMA Member Meet-Up
The member meet-up networking event includes a tour of the Austin library and a reception on the city manager's balcony.
How to Get Access
Sign in to your ICMA user profile.
Complete the SXSW Interest Form* to secure your registration badge.
Get your member-only badge discount code.
*Submitting an interest form does not obligate you to purchase the discounted badge.
Learn more & Save on SXSW 2019 Access
Take advantage of ICMA's newest member benefit and be a part of the SXSW experience!