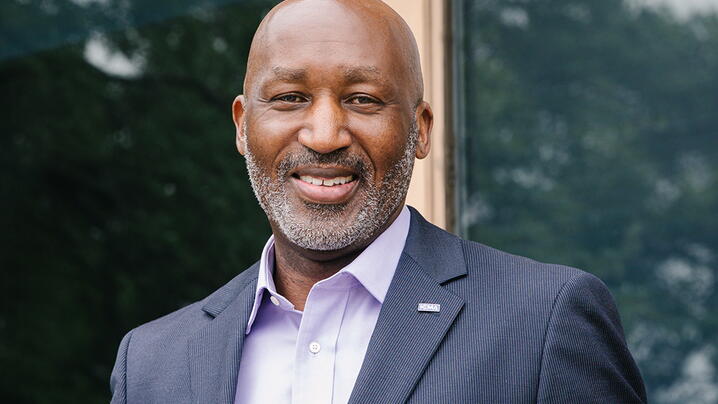 There are times as leaders when there are simply no words that can communicate the range of contradictory emotions a particular event or circumstance elicits. I have felt that frustration most when I see injustice—whether it be in the form of hate crimes or the disparities in treatment leveled against people because of their race, religion, sexual orientation, or national origin. I know from talking with many of you that you, too, experience similar feelings of helplessness and despair when confronting issues of social justice. But our roles require that we step up and offer a vision, as well as a roadmap, that will energize our teams and lead to the kind of transformation needed to create communities where all citizens can thrive.
Today marks the solemn anniversary of George Floyd's death. While it may be tempting to keep our heads down and stay focused on the daily demands that move us incrementally forward, it also provides us with a moment to reflect on where we are in the process of transforming our communities, because it is a process. As impatient as some of us are to put these kinds of tragic milestones behind us, it is important for us to acknowledge the status of our efforts—in community engagement around social equity, in re-imagining public safety, and in improving civility among our residents. We should have these conversations with our staff and our residents as a check-in to remind ourselves of what we have accomplished and of how far we still have to go.  
In one of the most challenging years many of us have ever experienced, I continue to be hopeful. This past year has helped us to more clearly define our goals. It will take unrelenting tenacity, in the midst of the inevitable new crises that arise, to keep the focus every day on creating the just and equitable communities our citizens deserve. Let's continue to check in with one another. The best practices and innovations you share provide needed inspiration for us all.
Register for the ICMA Annual Conference
Join us September 17-21 in Columbus/Franklin County, Ohio for the 2022 ICMA Annual Conference.
JOIN ICMA TODAY!
ICMA provides the tools, resources and connections to help you become part of the international network of 13,000+ local government management professionals.