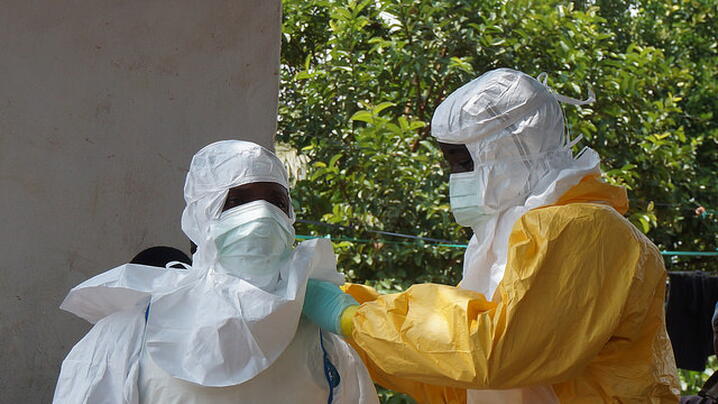 With the possibility of a potential Ebola outbreak in the United States, this is a good time to review your local government's communication plan. 
A recent ICMA InFocus report called "Effective Crisis Communication" by Mary L. Walsh helps you quickly assess how to plan and implement effective communication during a crisis. As the report says, "Sound crisis communications practices can go a long way toward helping citizens and local government personnel understand and deal with dangerous situations in a timely and prudent manner."
These two excerpts from the InFocus report can guide your preparations for crisis communication:
Checklist for Crisis Communication Planning
A crisis communication plan answers these basic yet critical questions:
How is information gathered?
Where is collected information stored?
How is information disseminated, by which methods, and through which channels?
How will citizens and the media be informed of a crisis?
Which are appropriate communication methods for contacting stakeholders?
How are non-English-speaking stakeholders, the elderly, and people with disabilities
contacted?
Who should be the primary crisis spokespeople and backup spokespeople?
What are employees' communication responsibilities?
Who are contact persons and backups for each stakeholder group?
What is the process for determining what and when information will be released?
How do employees contact their supervisor or designated representative?
How do stakeholders contact the city during a crisis?
What are the templates for developing accurate, consistent, and credible messages?
What are the core background messages on basic organizational processes?
Who analyzes the overall impact of the crisis on the city from a systems perspective?
How will critical-incident-stress debriefings be offered for employees and stakeholders?
Using Social Media for Communicating in a Crisis
Social media provides a new set of tools for communicating. It can be particularly useful in a crisis situation when speed matters. The most common current platforms for social media used by local governments are Twitter, Facebook, and YouTube.
According to communication consultant Sandy Levine, "There's no longer the perfect news cycle, and people won't wait for you to create the perfect press release. It's about maximum exposure with minimum delay. Integrating the core platforms—Facebook, Twitter, YouTube—into your communication strategy for posting of press releases and online links with appropriate media, and making sure processes are in place so that these communication tools get accurate information immediately, will help ensure your public gets the right information as quickly as possible, minimizing confusion and improving understanding in a difficult situation.
Integrating social media more broadly into your communication plan also ensures you will reach a broader pool of people faster. The flow of accurate information will go more smoothly, the public will be informed appropriately and efficiently, and answers will be swiftly delivered. It can make the difference between a bad situation and a calamity; and focuses our attention on a crucial need of the most important element in any disaster preparedness plan—the safety and security of our citizens.
Ragan Communication, an online news and blog service, offers several practical guidelines for integrating social media into your communication planning:
Be ready to use every means of communication available:
Traditional media will be overwhelmed with many stories. If you want to get their attention and get coverage as a way to reach your audiences, do these things now:
Be ready to post updates to your primary website starting now.
Use iPad and iPhone video to record each update and post it to YouTube.
Send e-mails to employees with links to your website and video.
Post that same video to CNN iReports.
Add links to Facebook and Twitter that send your audiences to your website and your video.
Expect a spike in social media communication
Organizations that often have a relatively small following on social media will see a spike in social media during power outages. As audiences lose computer access, they will turn to their mobile devices. Your crisis communication team must be prepared to monitor social media and reply to posts only when absolutely necessary. Too many replies to negative comments engender more negative comments, and those comments keep posting more frequently in everyone's news feed.
Direct tweets to reporters
Increasingly, reporters respond quickly to tweets. For example, in a weather crisis you can generally get a reporter's attention faster with a tweet than with an e-mail, phone call, or text message
Be a resource
Don't confine your social media posts to only information about your organization.
Post resource information that your audience needs, such as locations to shelters, information about emergency supplies, and any other creature comforts they need.
To quote the InFocus report, "The increase in terrorism, domestic shootings, extreme weather events, and other crises make it important for local governments to do everything possible to safeguard citizens." Effective communication is one of the foundations for giving citizens a sense of security.