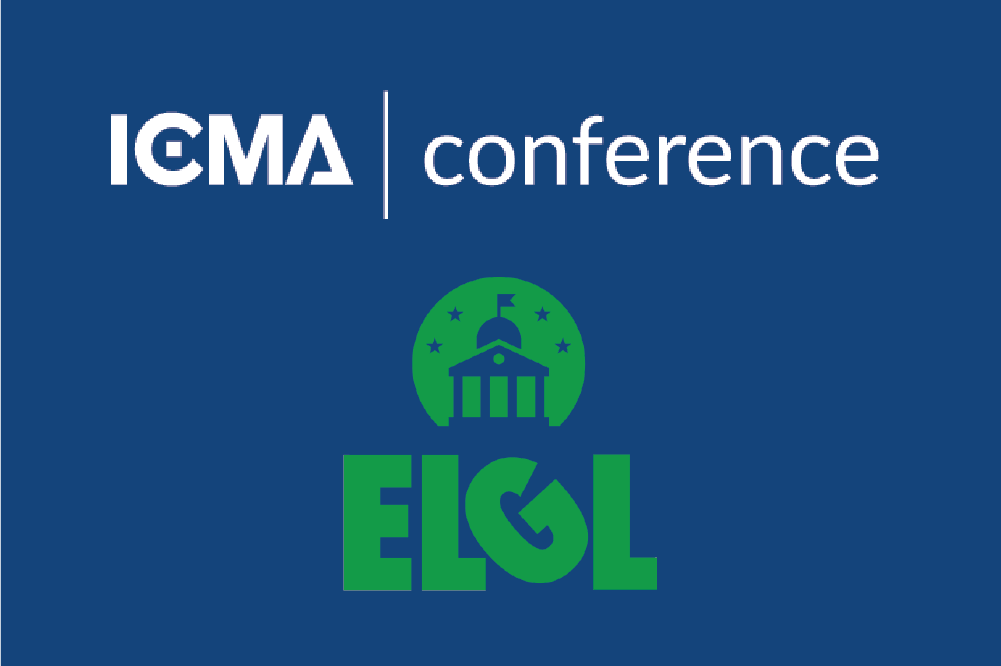 ICMA and Engaging Local Government Leaders (ELGL) have announced a partnership in which the two organizations will collaborate on education sessions at each of the 2020 ICMA Regional Conferences to benefit local government management professionals of all career stages and job functions. This partnership leverages strengths of both organizations to benefit the local government profession and will focus on helping attendees drive their communities better, faster, and further in 2020.
"Providing strategies, tools, and connections for all local government management professionals to manage their community's issues quickly and successfully is a focus for ICMA events," said Jeremy Figoten, ICMA's director of conferences and sponsorships. "The partnership with ELGL will allow members from both organizations to take advantage of educational and networking opportunities, while reaching a more diverse group of local government management professionals."
"ELGL is thrilled that members of our organization will be sharing best practices with ICMA members at their regional conferences," said Kirsten Wyatt, the executive director and co-founder of ELGL. "This collaboration allows for us to continue our mission – focusing on all levels of local government (from analysts to mayors, librarians to planners, and everyone in between) and engaging the brightest minds in local government by providing timely and relevant content. This partnership exemplifies those efforts."
The upcoming regional conference sessions will provide attendees with actionable tactics to solve their greatest challenges, and will include the following ELGL-partnered sessions and members:
Southeast Regional Conference | March 4-6 | Durham, North Carolina
Session: Performance Management in Local Government
Speakers:
David Ammons, professor, School of Government, University of North Carolina at Chapel Hill
Natalie Hawkins, assistant village manager, Pinehurst, North Carolina
Bertha Johnson, director of budget & management services, Durham, North Carolina


West Coast Regional Conference | March 18-20 | Vancouver, Washington
Session: Human Centered Design: More than Buzzwords
Speakers:
Alicia Giudice, senior planner, San Rafael, California
Judi Brown, co-founder and chief impact officer, CivicMakers
Mountain Plains Regional Conference | March 25-27 | Irving, Texas
Session: Local Government Communications in the 21st Century
Speakers:
Jennifer Rainey, public information officer, Denton County, Texas
Ryan Adams, deputy director of public affairs/IGR, Denton, Texas
Northeast Regional Conference | April 1-3 | Cambridge, Massachusetts
Session: Not the Way We've Always Done It: New Approaches to Mentoring
Speakers:
Brianna L. Sunryd, communications manager | community participation officer, Amherst, Massachusetts
Jim Malloy, town manager, Lexington, Massachusetts
Midwest Regional Conference | April 22-24 | Grand Rapids, Michigan
Session: Work-Life Balance/Blend and Local Government Management
Speakers:
Christian Wuerth, village manager, Milford, Michigan
Amanda Opalewski, management services specialist, Sterling Heights, Michigan
Matthew Baumgarten, city manager, Berkley, Michigan
There's still time to register for the 2020 ICMA Regional Conferences. Register today!