Overview
Join us for a 2.5-day conference filled with strategies, tools, connections, and all the things you need to drive your community better, faster, and further in 2020.
We're bringing the Mountain Plains Regional Conference to Irving, Texas, March 25-27. The core focus of the conference is to help local leaders and their communities tackle gnarly issues and to inform and educate around key topics surrounding local government. You'll unlock presentations that deliver actionable tactics to solve your greatest challenges. You'll meet local government leaders from your region who are redefining how to manage the ever changing community challenges. And you'll gain the skills you need to keep ahead of the curve and continue your leadership and professional development in 2020.
Come join ICMA in Irving and share your gridlocks and success stories, equip yourself with new ideas from other community leaders, and refuel for the road ahead.
REGISTRATION FOR THE MOUNTAIN PLAINS REGIONAL CONFERENCE OPENS ON MONDAY, JANUARY 27.
CONFERENCE VENUE & HOTEL
Westin Irving Convention Center at Las Colinas
400 West Colinas Boulevard, Irving, Texas
The 2020 ICMA Mountain Plains Regional Conference will take place at the Westin Irving Convention Center at Las Colinas in Irving, Texas.
We have secured a block of rooms at discounted rates for Mountain Plains Regional Conference attendees at the Westin Irving Convention Center at Las Colinas.
Please note, our hotel blocks sell out each year and are available on a first-come-first-served basis. The last day to book your room at the discounted price is March 3.
Rate: $154 per night plus taxes
Click HERE to book your room online, or call 1-888-236-2427.
THE SCHEDULE WILL BE ANNOUNCED SOON
6:30am- 7:30am | Yoga
6:30am- 7:30am | Running Group (Self-Led)
7:00am- 11:30am | Registration Open
7:30am- 8:45am | Breakfast
7:30am- 8:45am | State Leadership Breakfast (Invitation Only)
9:00am-10:00am | Breakout Sessions
9:00am- 12:00pm | Regional Nominating Committee (Invitation Only)
10:15am- 11:15am | Breakout Sessions
REGISTRATION RATES
What Your Registration Includes: Inspirational breakout sessions, breakfast/lunch, our evening social events, and an ICMA University Workshop. Please note that there are additional fees for the  city tour and mobile workshop. 
Team Rates: Want to send several people from your team to the Mountain Plains Regional Conference? You will receive a discount of 30% off per registration for one or more of your colleagues. Discount code will be provided in your registration confirmation email.
NACA Scholarship Opportunity: With the generous support of ICMA-RC, NACA is offering one scholarship for the Mountain Plains Regional Conference. Submit your application by February 28. The scholarship of up to $1,500 will cover registration and travel expenses* for NACA members attending an ICMA Regional Conference for the first time. 
Student Chapter Regional Conference Travel Scholarship: For your chance to receive a travel scholarship (travel and lodging), visit the ICMA Student Chapter Facebook Page and create a new post with the following information: (1) Your college/university, and the Regional Conference event you plan to attend; (2) a short statement on your interest in public service and local government; (3) a short statement and what you plan to get out of attending the Regional Conference. Note: Scholarship recipients will be required to commit to attending the Regional Conference of their choice and upon completion of the event, must submit a short essay with photos highlighting their experience at the Regional Conference. 
Questions about registration? Please email Matthew Watson, ICMA Events Registration Manager, at mwatson@icma.org.
Registration Type
Registration Fee
Students/Interns/Local Government Management Fellow/Academics/Member-in-Transition
Free
ICMA Retired Member/Life Member
$150
ICMA Affiliate Member
(Entry-Level to Department Head/Director Members)
$150
Early & Mid-Career Nonmember
(Entry-Level to Department Head/Director)
$300
ICMA Member
(Full Membership; Full Not in Service Membership)
$325
Nonmember
(Chief Administrator; Assistant/Deputy Chief Administrator; Private Sector)
$650
Partner/Guest
$75
Team Rates
(receive a discount of 30% off per registration for one or more of your colleagues after you register)
30% off
City Tour Event
$20
Two-for-One Mobile Workshop: Delaware Creek: Turning Dilapidation into Development  & Don't Go It Alone!  How to Use Joint-Jurisdictional Partnerships to Pay for Public Safety Facilities
$25

If you are not a member of ICMA, make the commitment to your profession and your career. Join ICMA today and save on the ICMA Regional Conference registration rate plus other membership benefits throughout the year.
SPONSORSHIP OPPORTUNITIES
If you are looking to become more active with ICMA but don't know where to start, it's with becoming an ICMA Regional Conference Sponsor. This introductory sponsorship level provides exposure for your brand, while also allowing you to customize your partnership to best align with your company's goals and objectives.
For more information on 2020 ICMA Regional Conference Sponsorship opportunities, please contact Jeremy Figoten at jfigoten@icma.org or 202-962-3646.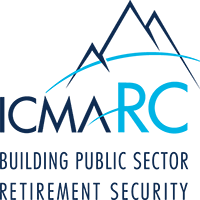 Thank you to ICMA-RC, the 2020 ICMA Regional Conferences Title Sponsor. With their support we are connecting ICMA members to resources, content, and information that can be invaluable in helping them manage in their communities.
Event Details
When

March 25 - 27, 2020

08:00 am

06:00 pm

CT
Price

Member Price:

$325.00

Non-Member:

$650.00