Overview
The 2020 ICMA West Coast Regional Conference is cancelled.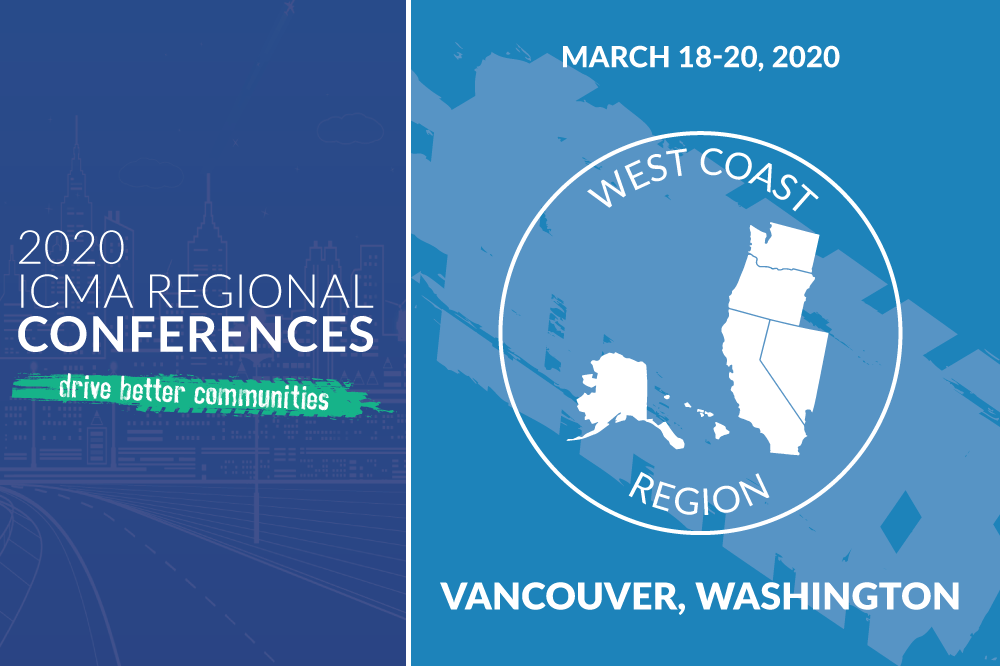 Attention Conference Registrants, Sponsors, and Potential Registrants and Sponsors
Out of concern for our members, conference attendees, sponsors, and staff, we have made the difficult decision to cancel our 2020 ICMA West Coast Regional Conference, scheduled to take place in Vancouver, Washington, March 18-20.
After reviewing guidance from the CDC on the coronavirus, and getting input from members who raised concerns about being absent from their communities during a crisis, we made this decision to cancel the conference with the concurrence of our ICMA President and President-elect. As we examine our options, we will be back in touch about rescheduling the regional conferences.
For ICMA-related updates and resources on COVID-19, visit the ICMA web page Coronavirus Resources: Plan and Prepare Now Before It Hits Your Community.
ICMA will automatically refund all registration payments. We ask for your patience as we work through the administrative processes. If you booked a hotel room, please reach out to the hotel directly and cancel your reservation.
Thank you for your understanding and we look forward to seeing you at future ICMA Conferences and Events.
Jeremy Figoten, CAE Director, Conferences & Sponsorships
Event Details
When

Mar 18, 2020 - Mar 20, 2020

08:00 am

06:00 pm

PT
Price

Member Price:

$325.00

Non-Member:

$650.00