The city of Issaquah places a high priority on sustainability, setting rigorous goals to reduce its environmental impact.
Over the last decade, Issaquah has added more than 1,000 new homes per year to its housing stock and, for several years, had the second largest number of residential building permits of any city in the state.
Mindful that buildings create a large portion of net environmental impact, Issaquah has had a successful sustainable building program since the early 2000s that has produced about a dozen LEED-certified buildings and 2,000 Built Green-certified homes.
European Model
The city, however, wanted to take larger steps toward its goals. Issaquah looked to Europe, where sustainable new demonstration buildings that incorporate advanced technologies are catalyzing a wave of development that has a significantly lower ecological footprint. The city concluded that similar, market-rate development locally and regionally could have a similar impact.
Broad Partnership
The project began in 2006 when the City assembled a broad public/private partnership that encompassed regional government (King County), a private utility (Puget Sound Energy), a green building program (Built Green), an academic partner (Washington State University Energy Program), and an industry partner (Port Blakeley Communities).
"The mayor and the council had a vision of environmental sustainability," said Issaquah City Administrator Robert Harrison. "We brought the team together to achieve the community's goal. We put together a talented team, members who had the skills and abilities to bring the project to a successful conclusion."
Issaquah used an innovative set of agreements to keep the city's portion of the $5.5 million budget to a minimum. Thanks to the breadth of the partnership, the development was able to survive fallout from the 2008 economic downturn (two of its three builder partners went out of business), and ended up attracting Japan's second largest homebuilder, Ichijo, to finance and develop the project.
zHome: Net-zero, Carbon Neutral
The result was zHome, the first net-zero, carbon neutral, multi-family community in the U.S. The development includes 10 town homes (all of which sold and are now occupied) that make up a compact, transit-oriented community that meets stringent standards for energy and water consumption, sourcing of materials, and use of environmentally friendly technologies and finishes.
The project received wide media coverage by outlets including the New York Times and the Seattle Times. zHome program manager Brad Liljequist also wrote a blog on the project for Dwell magazine.
Read a more detailed description of the project and what it took to make it happen.
Also see Issaquah: The Social Side of City Hall
Meet the Manager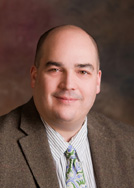 Robert Harrison
City Administrator
Robert Harrison has been Issaquah's city administrator since 2010. He has also served as city administrator for Mosinee, WI (1996-98), and city manager for Wyoming, OH (1998-2010). Harrison received his Bachelor of Arts degree from Marquette University in 1991 and his Master's in public administration from the University of Wisconsin-Milwaukee in 1994. In 2002, he completed the Senior Executive Institute, an intensive two-week program for and by senior local government managers under the auspices of the University of Virginia's Weldon Cooper Center for Public Service. He has served as president of the Ohio City/County Management Association and vice president of ICMA for the 2013-14 term.