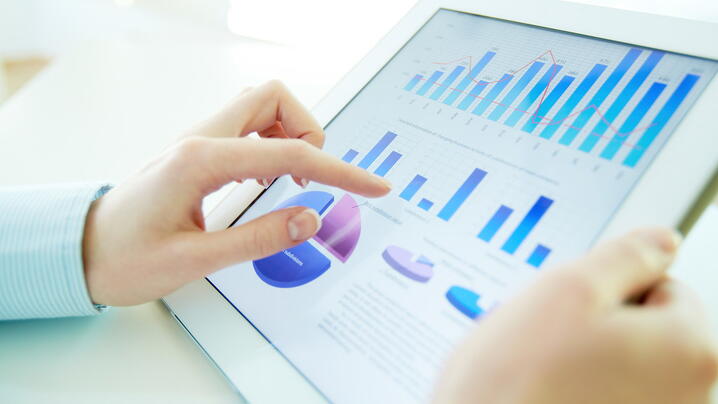 Well-managed private- and public-sector organizations generally use some type of foundational management framework. More than a decade ago, the city of Southlake, Texas (pop. 29,000) adopted the balanced scorecard system as its foundational framework.
This framework enabled the city to realize benefits from improved city council ownership, buy-in and support from boards and commission members, fully integrated and cascading objectives from corporate to employee levels, and increased employee engagement.
Each year, staff, in partnership with the council, evaluates the system for refinement opportunities to ensure a continuous hyper-focus on customers—residents, business owners, and visitors. This year, Southlake is taking that refinement one step further by implementing a new Southlake-specific model rooted in the balanced scorecard approach.
Executing Complex Strategies
Southlake Performance Excellence (SPx) is a distinctive model created by the city's staff to assess, formulate, communicate, and execute complex strategies within all levels of the organization, both internally and externally. The goals of SPx are to:
Align and coordinate efforts citywide—strategic and tactical level. Combine a collection of ongoing activities and processes that are then used to systematically coordinate and align resources and actions with the city's mission, vision, and strategy.
Become more strategically agile. Create a flexible framework where operations, systems, and processes are developed that lets staff members sense, create, and respond quickly and confidently to the needs of residents, business owners, and visitors. In a strategically agile organization, staff members understand their connection to the mission and vision and then feel empowered to make decisions and to perform their work.
Ensure Southlake remains radically focused on its customers. Enhance the staff's focus on the voice of its residents, businessowners, and visitors, which acts as a strategic management guidepost and ensures that the city stays committed to exceeding people's expectations.
Improve the city's strategic cadence. Ensure that the communication flow of the performance excellence framework continues throughout all levels of the city.
Use predictive modeling and analysis. Use statistical analysis, where specific data signals are monitored and evaluated in real time, to enable the city to anticipate and respond more quickly on potential future conditions. The model's innovation and smart cities initiatives are designed to fill this role.
Enhance a continuous process improvement program. Use Lean Six Sigma methodology and toolsets to evaluate and improve under-performing, yet key, accountability metrics.
Enhance strategic performance development programs. Focus on strengths-based management and leadership through the lens of employee engagement elements and a performance development environment to allow management to partner with employees at all levels of the organization to achieve high standards of success.
Enable innovation and foster future readiness. Encourage and support creative, even unorthodox, thinking while also giving employees a platform to manage their ideas into reality. As part of the SPx initiative, the city is focusing on improving its efforts toward one of its core values—innovation. In early 2018, Southlake hired a chief strategic performance and innovation officer to oversee the creation and implementation of its innovation strategy.
Strategy Before Implementation
The desire to jump into the innovation deep end without first considering the strategy for doing so can result in chasing the proverbial shinny penny only to find the chase costs time, effort, money, and potentially customers' trust.
As a strategically led organization, Southlake is taking the time to develop a well-thought-out innovation strategy that will include a smart cities readiness assessment. The plan will also consider improvements to existing technology, as well as a systematic evaluation of such new systems as blockchain and various smart cities technologies.
Blockchain technologies. Blockchain technology records an ongoing history of related transactions; for example, ownership titles of property. As blockchain infrastructure software technologies continue to evolve, Southlake will be reviewing potential opportunities for providing secure, easy-to-use services to customers. While some uncertainty exists around future viability, particularly with cryptocurrency—for example, the exchange of bitcoins—the consideration of this technology will be included in the overall innovation strategy.
Future blockchain-connected enhancements to services might encompass currency, bonds, building permits, court records, voting procedures, and accounting transparency in tracking account transactions, contracts, human resource records, recreation center membership cards and locker keys, and police weapons unlock codes.
Smart city technologies. Numerous vendors are engaging with communities around the nation to enable smart city technologies. As part of its innovation strategy, Southlake is evaluating new technologies from the perspective of achieving higher-quality services coupled with reducing cost and is currently engaged in discussions with vendors in these areas:
Intelligent transportation systems
Economic health monitoring via cellular data
Improved public Wi-Fi connectivity
Improved emergency response times
Smart parking
Public lighting
Safety monitoring systems
With the development and implementation of SPx and a supportive innovation strategy, 2018 represents a year of evolution for the city's management approach, which is designed to increase operational agility, promote stronger connections to the strategy, and enhance future-readiness.
The continued quality and success of the community does not happen without the diligent effort of a committed team of residents, businesses, community leaders, and staff. Years of consistent planning and strategic thinking has brought Southlake where it is today. SPx continues that tradition.
This Life, Well Run success story was written by Alison Ortowski, assistant city manager, and Dale Dean, chief strategic performance and innovation officer, both of Southlake, Texas. The story originally appeared in the June 2018 issue of ICMA's PM (Public Management) magazine.