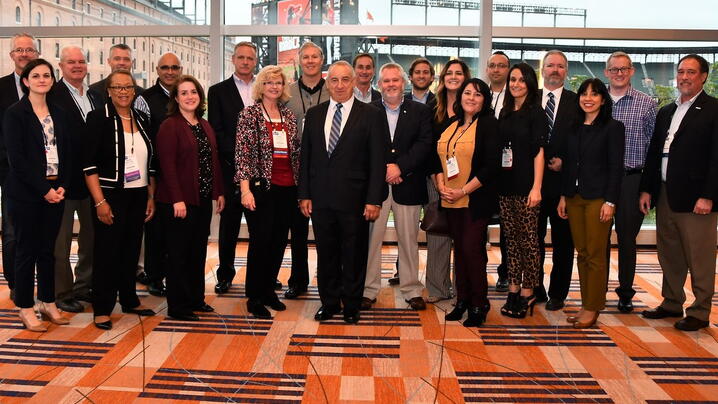 2018 ICMA Certificates in Performance Management
ICMA recognizes communities for their commitment to the principles of performance management and effective communication of their performance data with residents and peer communities.
Depending on the level of recognition, Excellence being the highest, criteria include incorporation of data gathering and verification, public reporting, benchmarking and networking, strategic planning, community surveying, staff development, dashboarding, and continuous improvement.
For more information, visit icma.org/performance_certificates.
Certificate of Excellence
Alachua County, Florida
Albany, Oregon
Austin, Texas
Bayside, Wisconsin
Bellevue, Washington
Clayton, Missouri
Coral Springs, Florida
Durham, North Carolina
Fairfax County, Virginia
Fayetteville, North Carolina
Fort Collins, Colorado
Fort Lauderdale, Florida
Gardner, Kansas
Gilbert, Arizona
Gunnison County, Colorado
Kansas City, Missouri
Montgomery County, Maryland
New Orleans, Louisiana
Oklahoma City, Oklahoma
Olathe, Kansas
Pinehurst, North Carolina
Poudre Fire Authority, Colorado
Rock Hill, South Carolina
San Antonio, Texas
San Francisco, California
San Mateo County, California
Scottsdale, Arizona
Tamarac, Florida
Woodbury, Minnesota
Certificate of Distinction
Bernalillo County, New Mexico
Dallas, Texas
Edmonton, Alberta, Canada
Farmers Branch, Texas
Fort Worth, Texas
Greer, South Carolina
Mesa, Arizona
Palm Coast, Florida
Phoenix, Arizona
Sheboygan, Wisconsin
Suwanee, Georgia
Wichita, Kansas
Williamsburg, Virginia
Certificate of Achievement
Algonquin, Illinois
Bettendorf, Iowa
Colorado Springs, Colorado
DeLand, Florida
Grafton, Wisconsin
Hillsborough, North Carolina
Loudoun County, Virginia
Maitland, Florida
Maui County, Hawaii
New Glarus, Wisconsin
North Hempstead, New York
San José, California
Southlake, Texas
Stanly County, North Carolina
Winston-Salem, North Carolina