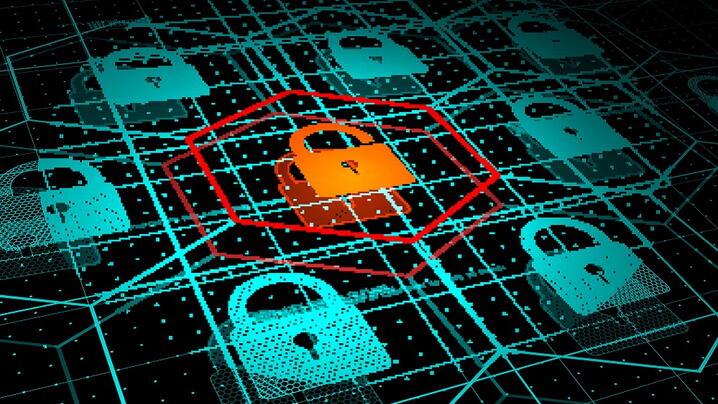 The ICMA Cybersecurity Leadership Program is a 12-week mentorship based collaborative readiness program led by CISOs and other experts who deliver their proven frameworks and insights on how to lead and secure a network and an organization – protecting data assets and the enterprise brand. This program coaches participants on what it means to think and act as a cybersecurity leader.
 

As ICMA's research has demonstrated, local governments of all sizes are susceptible to cyberthreats and must actively prepare for these threats with cybersecurity investments. This leadership development program prepares existing and emerging leaders to better defend their most critical assets.
— MARC OTT, ICMA Executive Director
What are the objectives of the program?
| | | |
| --- | --- | --- |
| KNOWLEDGE AND ABILITIES GAP | COMPETENCY | CISO EXPECTATIONS |
| LEADING AND MAKING DECISIONS | LEADING | Execute as a (local government) leader to facilitate, influence, persuade, and negotiate with individuals, teams and groups toward decisions |
| PLANNING AND MANAGING CHANGE | ADAPTING | Leverage the power of systems thinking to mitigate risk and empower people during organizational and market fluctuation |
| BUILDING STRONG RELATIONSHIPS | COLLABORATING | Establish alignment of individual purpose with team meaning and organizational mission to energize efforts and maximize results |
| PRESENTING INFORMATION CLEARLY | COMMUNICATING | Manage messaging based on stakeholder need, sensemaking, and simplicity to create clarity in meaning, confidence, and community |
| EXECUTING TO ACHIEVE VALUE FOR YOUR COMMUNITY | DELIVERING VALUE | Focus on projects and processes (and the people associated with them) while linking execution to strategy to deliver value to community |
How is the program structured?  
With intentionally designed asynchronous and synchronous activities and rich content and application-focused outcomes, the program takes a whole-solution approach to cybersecurity leadership rather than a focus on siloed activities. You can find the complete course breakdown here. 
Here is a list of program activities:
Breakout Group Meeting – 60-minute meeting (in-person or virtual) amongst breakout group members (typically 10-12 participants).
Breakout Group Summary – These posts are for the rest of the cohort to see what your breakout group discussed. Each week your breakout group's designated leader or scribe will write this post which will be seen by the entire cohort.
Discuss with Breakout Group – Share your thoughts, perspectives and comments with your breakout group. These will be seen by you, your breakout group, and faculty.
Discuss with Cohort – Share your thoughts, perspectives and comments with your cohort. This is an online threaded discussion and you are expected to engage in with your colleagues. Posts will be seen by all participants and faculty.
Live Event – 60-minute, virtual meeting conducted via web conference with your entire cohort and facilitated by your faculty mentor.
Read – Read a document, case study or article.
Reflect – Your online reflections are your private notes and thoughts. They will only be seen by you.
Surveys or assessments –  You will also receive occasional surveys on the platform for you to answer questions and submit responses that will help you shape your own learning journey and provide us valuable feedback to shape future courses.
Watch – View a brief video from your faculty presenters.  
How does the ICMA Cybersecurity Leadership Program compare to other cybersecurity programs?
What keeps you up at night?
| | | | | |
| --- | --- | --- | --- | --- |
|   | ICMA Cyber Program | University Training | Boot Camp Program | Technical Training |
| Scalable | |   |   | |
| Cost Effective | |   |   | |
| Mentorship Based Training | |   | |   |
| Online | |   |   |   |
| CPE Credits Certified | | | | |
| Non-disruptive | |   |   |   |
| Relevant Content | |   | | |
| Fully Integrated Leadership Solution | |   |   |   |
| Expertly Facilitated by PhD | | |   |   |
| Capstone Simulated Attack | |   | |   |
Who Should Attend?
Existing and emerging front-line and mid-level leaders interested in improving their cybersecurity capabilities, team engagement, and organizational outcomes.  In addition to IT professionals, this program may also work well for cyber organizational partners in finance, operations, HR, and other disciplines who are interested in learning more about cybersecurity leadership and overall organizational risk management.
What is the Cost of the Program?
| | | | |
| --- | --- | --- | --- |
|   | RETAIL | ICMA MEMBERS | NON-MEMBERS |
| PRICE | $2,495 | $1,995 | $2,495 |
The retail cost is $2,495 per participant, however ICMA Members pay $1,995 - a 20% discount! Non-ICMA Member fee is $2,495. 
Can I count this toward my ICMA Credentialed Manager status?
Yes. ICMA will allow 48 credit hours for this program. In addition, completion of this course can be applied to other credentialing programs--for example SHRM, PMI, and CISSP.
Next Steps...
Whether you'd like more specific information about the program, or you're ready to register now, your next stop is the program registration page.