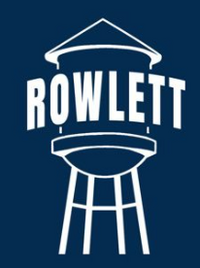 Director of Community Development
City of Rowlett, TX
Review of applications will begin on October 30, 2023 and will continue until the position is filled.
Hiring Range: $140,000 - $170,000
Full Pay Range: $130,000 - $194,000
Work Schedule: Monday - Thursday or Tuesday - Friday, 7:30am - 5:30pm
3-day weekends Friday - Sunday or Saturday - Monday
Benefits at the City of Rowlett Include:
Medical, dental and vision insurance
Life insurance (2x salary up to $150,000)
Long-term and short-term disability
Flexible spending account
20-year retirement plan with the Texas Municipal Retirement System
5-year vesting and a 2:1 City match
Vacation – 2 weeks during the first year, 3 weeks after the first year
Sick leave – 2 weeks per year
Employee Assistance Program
Vehicle allowance
Longevity pay
Position Overview:
The Director of Community Development reports directly to the Assistant City Manager and is a valued member of the City's Executive Team. The Director is responsible for the operation, planning, administration, financial management and inter-governmental relations for the Community Development Department.
The position also oversees planning and zoning and construction management, serves as departmental liaison with City boards/commissions, City Council and citizens, and provides professional services by interfacing with other City employees and citizens.
The Director is responsible for strategic planning with a focus on long-term goals and objectives for the department. This includes establishing criteria for project scheduling and\ prioritization to maximize the efficiency and effectiveness of operations.
This position participates in strategic planning initiatives with the City executive team and collaborates with departments, staff, elected officials, and community members on the development and implementation of various organizational and community initiatives.
The Director attends City Council Meetings and Workshops, participates in community events and outreach programs, fosters a culture of wellness in the department as part of the City's Wellness Program, and is an active participant of the organization.
Minimum Requirements
Bachelor's degree in Urban Planning, Urban Design, Public Administration, or a related field required. Master's degree preferred. At least ten years of progressive experience in a development related field required, including at least four years in a management/supervisory role. Municipal development experience in a reasonable growth environment is highly desirable. Candidates with an equivalent combination of education and experience will be taken into consideration.