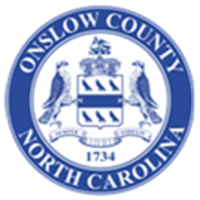 Assistant County Manager_COPY
County of Onslow, NC
Onslow County is seeking an Assistant County Manager to join our leadership team. The successful candidate will be an energetic, committed leader who is passionate about excellent government service and is a seasoned professional with significant leadership experience within local government. The person in this position must be committed to building long term working relationships with the Board of Commissioners, County Management team, County departments, local municipalities, public school system staff, media outlets and business vendors.
The Successful Candidate:
Is a strong leader with a proven track record in innovative large governmental agency management.
Has extensive knowledge of principles and practices of public administration to include planning; administration and supervision; and preparing and implementing proposals which affect the operations of County government.
Has an excellent track record in establishing and maintaining working relationships with diverse internal and external stakeholders such as County staff, County Commissioners and other public officials, local Marine Corps constituents, local County schools , business and community leaders, and the general public through demonstrated personal community engagement.
Is skilled in leading cross-functional teams using a collaborative, team-based style to resolve complex problems and capitalize on opportunities with creative solutions.
Commits to the highest level of customer service and community collaboration by routinely seeking stakeholder input to effectively achieve County goals.
Effectively cultivates an outstanding workforce through development and management of staff talent.
Has a proven track record in developing and supporting staff to achieve excellence through increased training, responsibility, productivity, morale, and retention.
Communicates excellently, both verbally and in writing, and possesses well-developed interpersonal skills and abilities.
Will establish and maintain effective working relationships with associates and governmental officials.
Thrives in a culture of high-performance expectations and personal accountability.
Has a track record of developing high departmental standards.
Qualifications
Leadership experience and confidence to provide vision and direction to professional staff; comprehensive knowledge of modern principles, practices and techniques of public administration; thorough knowledge of local government departments, programs, services and plans; thorough knowledge of the methods, procedures and techniques of public information; ability to plan and supervise the work of others; ability to establish and maintain effective working relationships with elected officials, County staff, media outlets, municipal partners, and the general public.
Education, Experience, and Special Requirements
Baccalaureate degree with relevant course work; four to eight years of leadership experience in the management of a large governmental agency is preferred, or the combination of an advanced degree and notable experience.
Experience in North Carolina local government preferred. The selected candidate will be required to obtain and maintain a valid driver's license in the state of North Carolina.
There is a residency requirement to relocate within Onslow County limits within 12 months of hire.