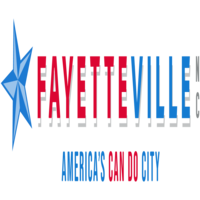 Chief of Police – City of Fayetteville, NC
City of Fayetteville, NC
Salary Range Increase – See Salary Section below
The City of Fayetteville, NC Police Department seeks a Chief of Police who recognizes that law enforcement agencies and communities are experiencing stressors that require proactive and innovative leadership. The next Chief will join a Police Department with international accreditation that is committed to uniting the community and reducing crime through strategies centered on the principles of community and intelligence-led policing, community partnerships, operational efficiency and crime prevention. Reporting to the City Manager, the Chief will oversee a budget of $59M+ and 432 sworn and 168 non-sworn employees. The Chief will have significant experience bridging the gap between community members and law enforcement with demonstrated success in delicately and strategically balancing community outreach/education to establish trusting relationships with the department while also enforcing and upholding laws for all community members.
Qualifications: Candidates must have a minimum of 10 years of progressive law enforcement experience and 5-7 years of cross-functional and progressively responsible experience including administrative and command work at rank of Captain or higher; a BA/BS degree (Master's degree highly preferred) along with executive law enforcement training (e.g. FBI National Academy, SMIB, FBI LEEDA, Administrative Officers Management Program, etc.) is required. Candidates must have current certification as a municipal or local government law enforcement officer by his/her respective state or with no more than a three-year break in full-time sworn service at time of appointment. North Carolina law does not recognize nor have a reciprocal relationship with Federal law enforcement certification. A valid NC driver's license is required or the ability to obtain a valid NC driver's license within 60 days of relocating to NC. View the full job posting via the link below for information regarding transfers.
Salary and Benefits: NEW SALARY RANGE: The anticipated hiring range is $160,000 - $185,000. Extensive qualifications and experience may be considered to offer above the hiring range. The City offers a comprehensive benefits package, including the outstanding NC Local Government Retirement system with vesting after 5 years. There is a residency requirement to live within the City limits of Fayetteville or move within these boundaries within 12 months of appointment to the position.
To apply, please visit https://www.governmentjobs.com/careers/developmentalassociates and click on the Chief of Police – City of Fayetteville, NC title. All applications must be submitted online via the Developmental Associates application portal – NOT the City Employment Application portal, nor any other external website; it is not sufficient to send only a resume. Resumes and cover letters must be uploaded with the application. Applicants are encouraged to apply by November 3, 2022. A virtual discussion regarding this position will be held October 25th. View the full job posting via the link above for more information. Successful semi-finalists will be invited to participate in virtual interviews and skill evaluation on December 1-2, 2022. Candidates are encouraged to reserve these dates for virtual meetings should they be invited to participate. All inquiries should be emailed to hiring@developmentalassociates.com. The City of Fayetteville is an EOE. The recruitment and selection process are being managed by Developmental Associates, LLC.