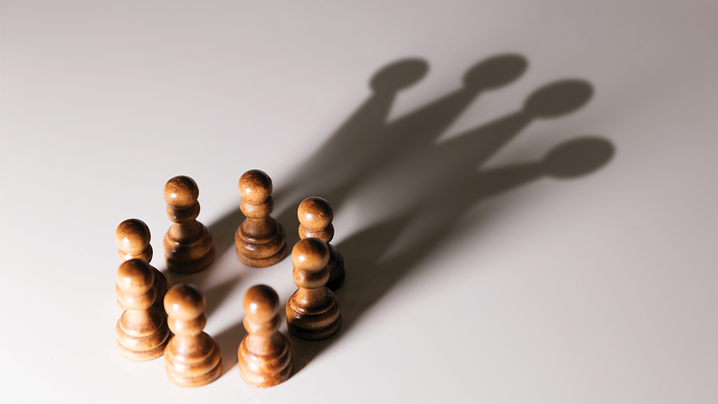 The ICMA Leadership Academy is an intensive five-day program designed to cultivate key competencies needed for successful leadership at all levels of local government management. These competencies include personal leadership; integrity and ethics; team building; advocacy, analytical skills, community building, communication, and media relations; strategic planning; negotiation skills; initiative, risk taking, vision, creativity, and innovation. The program facilitates networking within the profession and enhances connections between local government managers and ICMA. Each module requires considerable preparation through assigned readings, full attendance, and completion of written assignments. The class is composed of senior or tenured managers and incoming members of Leadership ICMA.
Who is Right for This Program?
Senior local government leaders committed to a professional future in local government management. Applicants must:
Be an ICMA member
Have a minimum of three years of senior management experience as a chief administrative officer, deputy, or assistant or an equivalent position in local government or a related field.
Credentialed Managers will receive special consideration as the Academy is formed.
We encourage teams of two to attend to better facilitate application of learning.
Program Details
Application Deadline: March 6, 2020
Program Dates: May 17-22, 2020
Location: College of Charleston | Charleston, SC
Fee: $2,500 plus travel and lodging costs
Program Contact: Felicia Logan, ICMA Director of Leadership Development. Please email flogan@icma.org if you have questions about whether this program is right for you. There will be limited tuition scholarships available. We look forward to hearing from you soon.
What You Can Expect
As a participant in the program, you will have ample opportunity to hone skills and test strategies that can help you build personal and organizational leadership skills. If you have made the commitment to your career in local government, you should consider attending the ICMA Leadership Academy. You'll take away these important benefits: 
Extensive peer-level and "next gen" communication. Increase networking and mentoring opportunities as a result of participating in the Leadership Academy that will stay with you throughout your professional career.
Expanded knowledge. Gain in-depth insights into every aspect of local government leadership and management through case studies, conversation and lectures.
Professional recognition. Designed to fulfill the requirements of credentialed managers and to address the 14 ICMA Practices for Leadership and Management.
 Faculty include well-respected academics who teach in public administration programs and premier local government executive institutes, local government practitioners, and other content experts. The following modules will be covered throughout the Academy through local government case study and practical application.
Modules Include:
Module 1: Leadership Philosophy and the Essence of Public Service. Participants engage in a variety of team-building activities designed to develop a solid foundation for positive, honest, and collaborative engagement. This is complemented by an intensive overview of democratic values, leadership philosophies, and the value of professional management in a rapidly changing world.
Module 2: Understanding the Code of Ethics and its Practical Application. The Integrity/Ethics component of this module has its basis in the ICMA Code of Ethics and its practical applications in modern local government management. There is heavy focus on case studies and role-playing exercises.
Module 3: Giving Voice to Leadership: Understanding the Role of Policy Administration and Advocacy. Key to understanding and appreciating the role of the elected official is the ability to understand the relationship between policy and administration. Through readings, case studies, and examples from local governments represented in the class, participants learn to better understand this unique relationship.
Module 4: Organizational Effectiveness and Team Building. This module focuses on the practical concerns and skills of a high performing organization—the tools needed to help the local government become known for leadership at all levels, vision that is connected to values, high standards of quality, delivery of customer "value," and strong financial performance.
Module 5: Strategic Planning, Engagement and Design. Strategic planning capabilities are critical to playing an effective leadership role. This module focuses on skills necessary to position the organization and the community for events and circumstances that are anticipated in the future, including engagement of citizens and staff and understanding the importance of design and innovation to shape
Scholarship Opportunities Available
ICMA University is excited to provide a limited number of need based scholarships for the ICMA Leadership Academy. Please submit your application by February 20, 2020. Full and Partial scholarship requests will be considered.
Professional Development Guidelines: This project can help fulfill your annual professional development requirements as outlined in the Guidelines for Tenet 8 of the ICMA Code of Ethics.