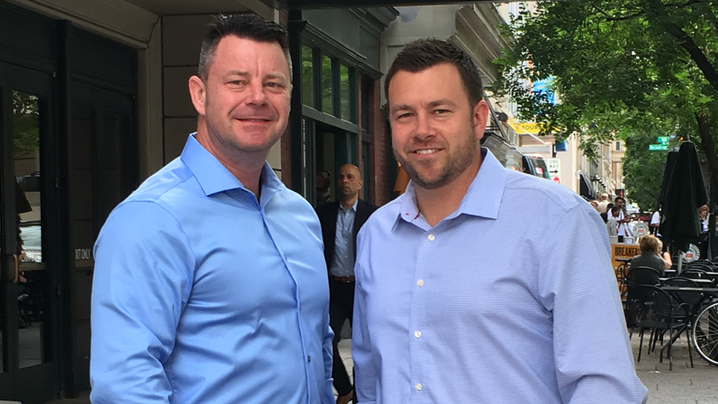 Plan to join us for a screening of the Emmy-nominated HBO film, Ernie & Joe: Crisis Cops. The screening will open October 19.
You will be able to access the full 90-minute feature film, October 19 through October 29 at 11:59 PM ET. After you register, you will receive an email  with the link to access the film on Monday, October 19.
---
Synopsis: ERNIE & JOE is an intimate portrait of two San Antonio police officers who are helping change the way police respond to mental health calls. The film takes audiences on a personal journey, weaving together these officers' experiences during their daily encounters with people in crisis. Guns tucked away, Ernie and Joe de-escalate confrontations, divert people to desperately needed mental health services, and save lives.
---
Reminder: Complete and submit the form below to register to see the film screening.
---
Free Webinar: A Fireside Chat with Ernie and Joe
Mark your calendars for October 28: The film stars and guest panelists will discuss retraining police and this type of intervention work. In advance of the webinar, send your questions for Ernie & Joe and our panelists to speakup@icma.org.
---
Register for the Film Screening: Ernie & Joe: Crisis Cops
---
This screening is brought to you by the ICMA Race, Equity, and Social Justice Team.