Overview
BACK BY POPULAR DEMAND - This program uses interactive sessions to teach the process of implementing PBB and applying the data to budget creation and decision making.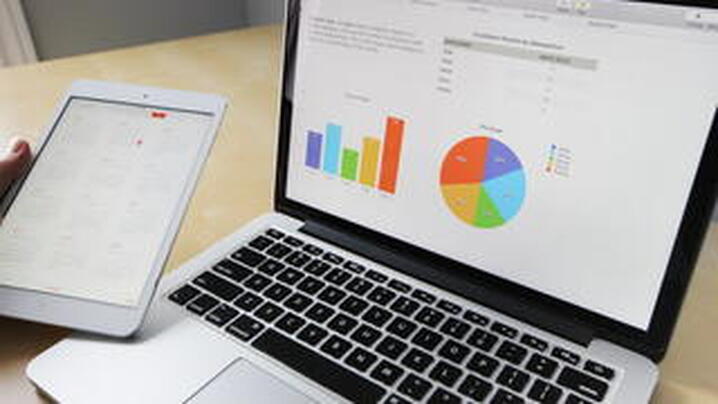 21st century local government organizations, program and priority-based budgeting are becoming more sought-after approaches. In contrast to traditional budgeting models, priority-based budgets align resources and funding with community priorities and outcomes. This builds a data rich budget organized in terms relevant to how residents experience local government services, creating transparency and a better understanding of where funds are used and how they align with what is important to the community.
Local governments have been clinging to the same incremental budgeting approaches for decades. In fact, the practice of line-item budgeting recently passed the 100-year mark. This type of budgeting creates a use-it-or-lose-it mentality and promotes across-the-board budget cuts that don't consider factors other than a percentage, making it difficult to connect funding with strategic goals or performance metrics.
What Is Priority-Based Budgeting?
At the highest level, priority-based budgeting is a model that supports making budgetary decisions and allocating funds based on community needs.
The primary purpose of priority-based budgeting is to dissociate decision-making from account numbers and line items, instead basing funding allocations on the programs and services that meet specific needs.

Unlike traditional models, priority-based budgeting evaluates each program in various areas to determine its current alignment to the community's priorities—and provides a price tag for that program to demonstrate how funds are being used to support those priorities.
Advantages of Priority-Based Budgeting
Offers transparency into what services the government provides and how much it costs to provide them.
Allows more meaningful comparisons to other service providers when considering options such as outsourcing or shared services.
Shows how personnel are affiliated with different programs, making it easier to understand where the workforce is spending their time.
Gives cost context to programs using invaluable data points rather than categorizing them by department.
Includes program alignment to community priorities to ensure the funded programs reflect community needs.
Gives decision makers more insight to fund the right programs rather than those that were predefined.
Directs funds straight to community priorities.
Who Should Attend
This program is for people who have already mastered the fundamentals and want to learn a specific form of budgeting: priority-based budgeting.
Learning Objectives
In this course, participants will work to create program-centric budgets by answering these critical questions:
What services do we provide?
How much does it cost to provide these services?
Do the programs and services we fund align with community priorities?
How will this new data help local government re-imagine decision-making processes to better align services with community results?
How will this data help us tackle our large-scale goals?

PBB Mastery: A Clear Path to Applying Priority-Based Budgeting Data
Participants will utilize real world case studies and exploratory exercises to apply priority-based budgeting data utilizing ResourceX's Four Levels of Mastery.
Level One: Communication, Accountability, and Accessibility Skill: The ability to think and speak programmatically

Practice: Identifying programs and re-framing the budget relevant to how elected officials and residents experience public services.
Level Two: Resource Reallocation and Maximization Skill: Utilize PBB BluePrint to optimize and maximize resources

Practice: Using budget data and strategic plan to provide an overall price tag and priority alignment for resource needs and utilizing that context for budget evaluations that determine whether to increase or decrease funding.

Level Three: Fuel Resources Towards the Results of Tomorrow Skill: Connect the budget to the vision and values of your community

Practice: Planning for the future by tying programs to desired outcomes, such as addressing equity and climate change and charting a course of action.

Level Four: Leverage All of Your Community's Resources Skill: The power of shared purpose

Practice: Using concise, descriptive names that are familiar and can stand alone with no abbreviations or acronyms, compare your inventory with other organizations to discuss opportunities for partnerships.
As a data-driven government budgeting software provider, ResourceX supports organizations to streamline programmatic budget requests by defining the nature of program changes and the financial and strategic impact of those changes.
About the Presenter: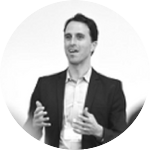 Chris Fabian, Co-Founder, ResourceX
Priority based budgeting (PBB) is a leading best practice in local government and a powerful lever for change. ResourceX provides the software solution and powerful analytic tools to implement a priority based budget using data and evidence to transparently and exponentially improve results for citizens and the community. We have partnered with over 250 local government organizations across North America to align resources with results, providing a platform to reprogram #localgov!
Course Schedule:
May 25, 2023
Module One: Building Greater Alignment with Priority-Based Budgeting Data
Module Two: Communication, Accountability, and Accessibility
June 1, 2023
Module Three: Resource Reallocation and Maximization
Module Four: Fueling Resources Towards the Results of the Future
June 15, 2023
Module Five: Leveraging All of Your Community's Resources
Module Six: Let Data Lead the Way
Event Details
Price
Non-Member Price
1,299.00