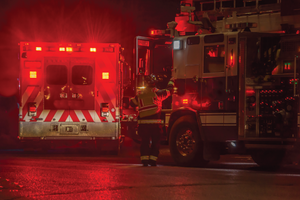 This white paper, written by Center for Public Safety Excellence and ICMA staff, outlines eight emerging issues that will impact local government and the fire and emergency services. Two critical themes have emerged that need be addressed immediately to provide a healthy and sustainable environment for the future.
First, the past strategies of deferring conclusive action on critical issues with short-term solutions and leaving them for the next group of leaders is not a sustainable strategy.
Second, talent must be recruited with the mindset, skill sets, and resolve to help build a core organizational culture that can adapt and respond to rapid changes and that are not vested in a 20th century fire service paradigm or antiquated local government bureaucracy.
While there are challenges, the next 30 years hold great potential to refine and improve how services are provided at the local level.
How the research was conducted:
The subject matter expert group engaged with numerous and diverse voices. Seven in-person feedback sessions were held between January and May 2019, coupled with the two web surveys, this generated feedback from more 1,200 fire and emergency services professionals and local government management professionals.
What's inside the white paper:
White Paper Development Process
Critical Issue A: RE-IDENTIFICATION
Critical Issue B: CULTURE
Critical Issue C: ROBUST USE OF DATA
Critical Issue D: HEALTH AND WELLNESS
Critical Issue E: PARTNERSHIPS
Critical Issue F: SUSTAINABILITY
Critical Issue G: TECHNOLOGY
Critical Issue H: INCLUSIVENESS
What the Future May Hold
Next Steps
Representing the Center for Public Safety Excellence
Chief Randy R. Bruegman (retired), CFO, FIFIReE
Representing ICMA
City Manager Pat Martel (retired), ICMA-CM