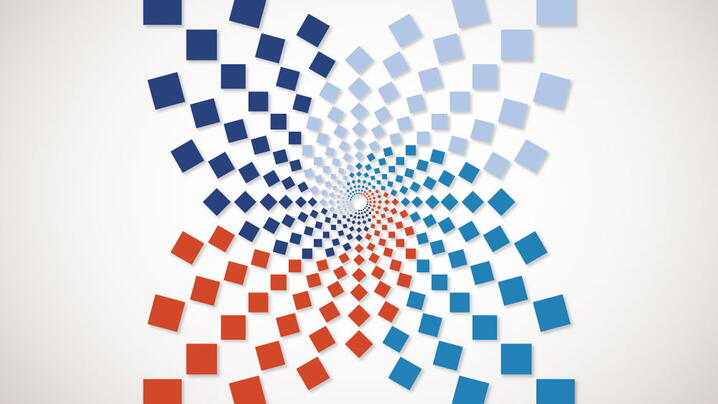 By: Davenport Institute for Public Engagement and Civic Leadership assistant director, Pooja Bachani Di Giovanna and Masters in Public Policy Candidate and graduate assistant, Rebecca Doublesin.
Equity and diversity have been at the heart of many conversations in both the public and private sectors, particularly in the past 12 months. In response, local governments have faced the challenge of auditing their projects and services for equity and fairness. 
2020 presented an intersectionality of crisis between the global pandemic and the social and civil unrest brought on by nationwide protests. Citizens are demanding change in their communities and local governments are facing the challenge of ensuring diversity and representation. In order to better represent the needs of their respective communities, government officials must turn toward the advice and counsel of qualified residents through active citizen commissions and advisory boards.
Active citizen commissions and advisory boards are a unique way for local governments to involve citizens in the democratic process. They are generally created by the local legislative body and the majority of cities have both permanent and temporary boards to make sure that a variety of community needs are discussed and represented.
The advisory bodies provide a voice for citizens in the community. The tasks of citizens depend on the type of board on which they serve. The citizens play a key role in helping local government officials understand the community landscape for effective public engagement. For example, citizens serving on advisory boards in Hemet, California, are tasked with " formulating new ideas, information gathering, receiving public testimony and comments, analyzing complex issues, and making recommendations on specific projects." The citizens involved in the decision-making process serve as representatives for their entire community. 
Barriers
The U.S. Government Accountability Office (GAO) identifies three barriers for increasing representation of women and minorities on advisory boards. They include lack of diversity in the recruitment efforts, searching only through a traditional candidate pipeline, and low turnover rates of board seats each year. The GAO recommends expanding candidate searches, as well as expanding the size of advisory bodies to ensure that the population is adequately represented by the citizens chosen to serve them.
However, making sure advisory boards and commissions are diverse and representative of the communities they serve can be extremely difficult. Citizens face many external factors that may prevent full equity in board membership, even when the "recruitment" efforts prioritize diversity.
Certain barriers to full participation from minority groups may include language barriers, distrust of government, inability to participate due to multiple jobs and a need to support families, or single-parent families working and parenting with no support.
Building Trust
One key way to build trust between local governments and minority groups is through meeting citizens where they are and when they are available. Some groups of citizens may not want to get involved in public engagement given that they do not see the benefit. It is important to recognize this reasoning, respond to it, and provide concrete ways in which the time commitment can be of value to the community members. 
Another way to build trust is through community leaders who can play a key role in the development of advisory boards. Community leaders have established trusted relationships with the community and can provide valuable insight into community needs. They can serve as liaisons between local government and the community, particularly underrepresented groups. Community leaders can also facilitate conversations to help identify community needs and potential challenges to the development of citizens commissions. 
Diversity to Reflect the Community
As cities grow and become more diverse, it is important for the advisory boards to reflect the growth and diversity of the community. Advisory bodies should be composed of citizens from various backgrounds with diversity of race, age, socioeconomic status, and sex. 
A diverse advisory board can help mitigate challenges with engaging in marginalized communities as well. Citizens who feel well represented in their community's governing boards tend to have more positive evaluations of their local governments. For example, Riverside, California, holds regular meetings throughout the year known as the Mayor's Multicultural Forum. Part of a citizen's advisory board, this forum is a way for citizens to offer the city advice on multicultural issues.
Although the process has its challenges and limitations based on the individual characteristics and needs of the community, it can be fruitful if done well. It is important to begin the process by identifying those challenges and then assessing where preexisting community relationships can help overcome those hurdles. Effective policy and project implementation begins with people and that process begins with understanding the community and meeting residents where they are. 
---

New, Reduced Membership Dues
A new, reduced dues rate is available for CAOs/ACAOs, along with additional discounts for those in smaller communities, has been implemented. Learn more and be sure to join or renew today!